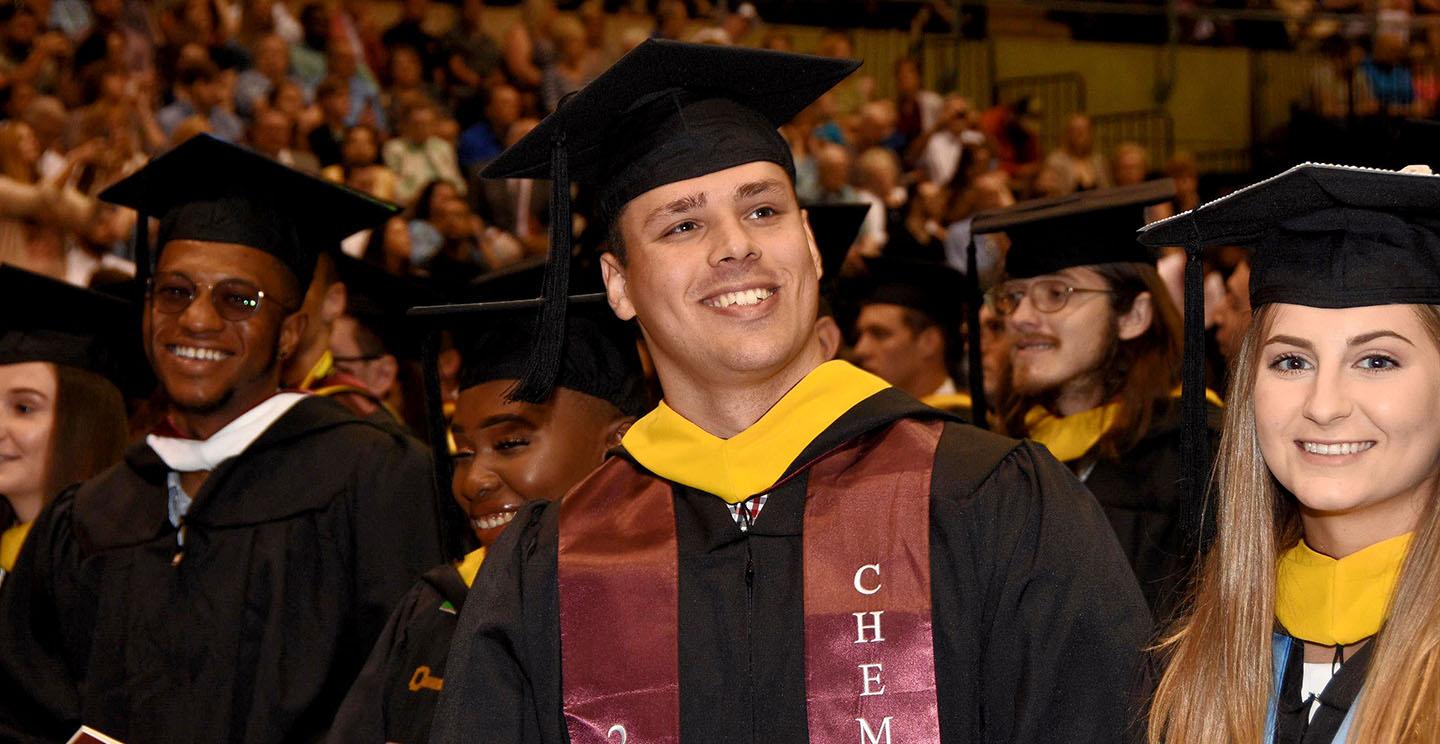 Salisbury University Celebrates Spring 2023 Commencement
Salisbury University is excited to congratulate the newest members of the Class of 2023! Graduates, you have completed your degrees under challenging conditions, and we applaud you. We are proud of your ability to adapt to a rapidly changing world – and flourish. Your SU community is thrilled to honor you at our May commencement exercises.
After commencement, we wish you continued success and happiness in your personal and professional lives, and we look forward to hearing about the careers, and graduate and professional programs, you will pursue. We hope you continue to gain the most from your experiences at SU. Best wishes to our 2023 graduates!
Our in-person event will be designed to comply with COVID-19 public health protocols and are subject to change based on campus, local and state protocols in place at the time of the events.