SU's Agarwal Publishes CAM Research
Monday June 25, 2018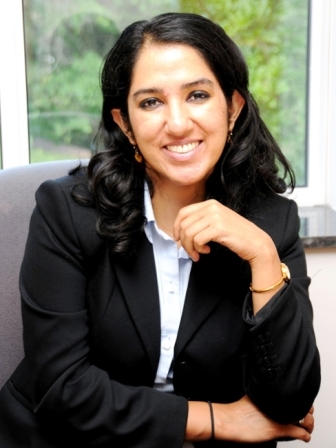 SALISBURY, MD---Dr. Vinita Agarwal, Salisbury University associate professor of communication arts, recently published her research in health communication in four premier healthcare journals. The research is in patient-centered care in complementary and alternative medicine (CAM).
In the journal Health Communication, Agarwal's study examined the work of CAM providers in healing their patients. The findings suggest ways physicians can use their own illness and faith experiences to better understand their patients and provide patient-centered care.
Agarwal's study in the Journal of Advanced Nursing examines how patients describe their relationship with their CAM providers. Her findings suggest ways nurses can better connect to those they help through patient-centered relationships.
Agarwal's third publication, in the journal Qualitative Health Research, examines how CAM providers communicate preventive care in a landscape where patients increasingly seek many different approaches in their care. The study finds that CAM providers see themselves as "breaking boundaries" in their work as healers through expanding how they relate with their patients, how they position themselves within the healthcare professions, and how they incorporate philosophical approaches to the ways medicine and healing are conceptualized and delivered.
The findings from Agarwal's fourth publication, in the journal Frontiers in Communication, highlight how CAM providers communicate holistic health as a healing profession through legitimizing their work and identity as healers, recognizing the use of sense and intuition in the healing process, and prioritizing the need to connect with the community and the environment in helping patients heal. Agarwal's research recommends including CAM more centrally in medical education and incorporating credentialing of CAM practitioner training in medical institutions.
For more information call 410-543-6030 or visit the SU website.