Delmarva Public Radio Wins Six Chesapeake AP Broadcasters Association Awards
Friday June 22, 2018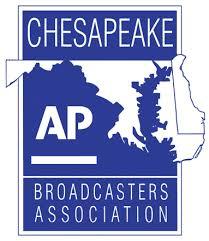 SALISBURY, MD---From political coverage to features, stories told by Delmarva Public Radio (DPR) have earned praise from the Chesapeake Associated Press Broadcasters Association.
DPR (WSCL 89.5 FM and WSDL 90.7 FM) garnered six awards in the non-metro radio category during the association's annual summer convention in Ocean City, MD. The stations, which broadcast from the Salisbury University campus, have won more than 50 awards in the past decade.
News Director Don Rush played a part in earning five of the honors. His "Immigrants and Donald Trump" report won the award for Enterprise Reporting, while his look at the history of Wicomico County's San Domingo community earned the prize for Feature or Human Interest Story.
Rush's "Decoy Carving" feature earned the award for Documentary/In-Depth Reporting. His "Softball for the Ages" received the Sports Feature award, and his take on "July 4th in Ocean City" won the prize for Use of Sound.
Also honored was DPR essayist George Merrill, who earned the award for Editorial or Commentary for his look at social media, "All a Twitter."
"Delmarva Public Radio is proud of Don Rush's continued outstanding — and award-winning — service to the Delmarva region and honored to have such an experienced, dedicated and hard-working journalist working on behalf of DPR listeners," said Dana Whitehair, the stations' general manager. "Don continues to set a high standard for news reporting and feature production, and as host of Delmarva Today."
Delmarva Public Radio was selected for these honors from among some 70 radio and television stations in Maryland, Delaware and Washington, D.C. For more information call 410-543-6895 or visit the DPR website.
SHARE