SU Student Gains Valuable Experience in Practicum
Friday June 1, 2018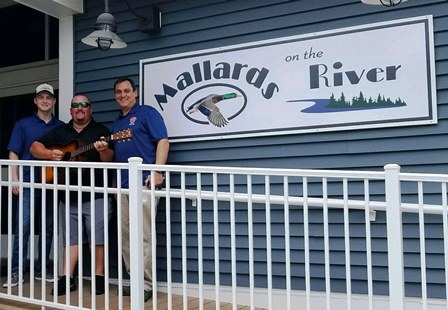 SALISBURY, MD---When Salisbury University junior communication arts and marketing major Colin Marshall of Ellicott City, MD, was assigned a practicum with InterAmerican, an Ocean City, MD-based security systems company, he wasn't sure how much his classroom knowledge would help him with the job.
"At the start, I wasn't sure how this was going to go because I've never worked with cameras or wiring or any of that," he said, noting InterAmerican's expertise in surveillance for commercial applications.
He learned quickly.
"My supervisor and the owner of the company, John Murphy, or 'Murph' as I call him, told me he wanted to get me in front of customers," Marshall said. "Pretty much right after that, I was out in the field doing a variety of things on my own to get a taste of how I can use the skills I am learning at SU to reach my objectives, make a good living and help others."
Soon after hitting the field, Colin started working on websites, but it wasn't until he began working on one for Mallards, a restaurant chain in Virginia and Maryland, that his hard work began paying tangible dividends.
"The owners of Mallards, John Morrison and his son, 'Johnny Mo,' liked my work so much they hired us to redo their webpage and add web cameras," he said. "Not only did I learn a lot in the practicum, but I also achieved success in my work that will earn me some money and friends, and help direct me going forward as I plan my career. It's also giving me a great deal of confidence that I intend to build on."
Marshall said the experience reaffirmed his decision to attend Salisbury.
"When I first considered SU, I didn't know much about the University, but now I am so happy to have the opportunity to study here," he said. "I feel that I am getting an education that is not just academics. I'm getting real-world experience underpinned by a world-class University that is all about the practice of achievement and contribution, not just talking and reading about it."
He also is grateful to those who gave him a chance through the practicum.
"I thank Murph at InterAmerican, John and Johnny of Mallards, and the Communication Arts Department and [practicum director] Amanda Welch-Hamill of SU," he said. "I am looking forward to showing what I can do."
For more information call 410-543-6030 or visit the SU website.
SHARE