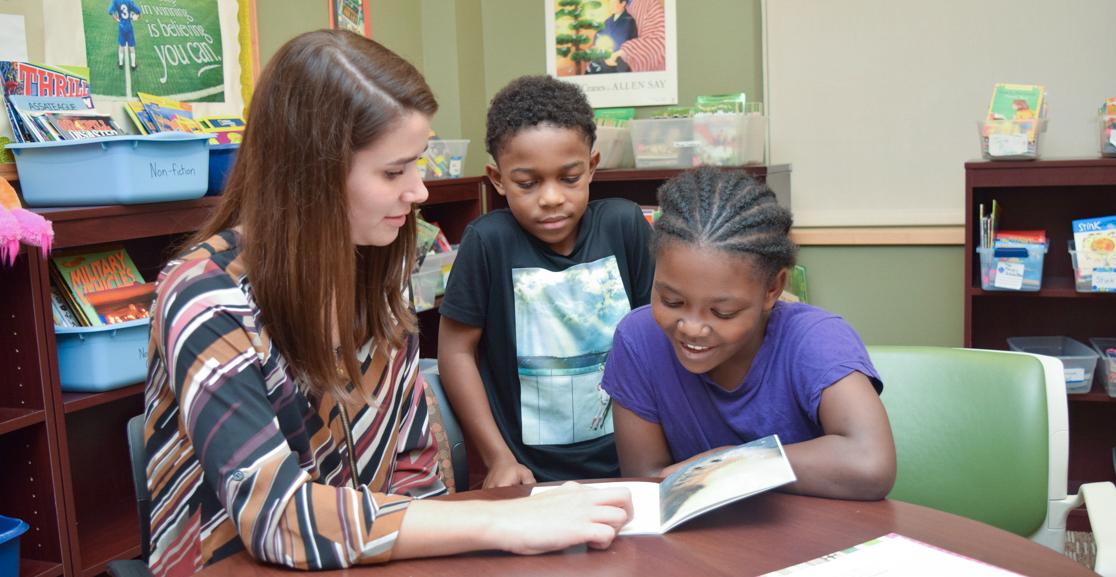 Early Childhood Education Major
Early education is an important stage in a child's development. At Salisbury University, our early childhood education program will ensure you can be there for the first steps. We invite you to celebrate diversity and to develop a passion for exciting students about learning.
Why Choose an Early Childhood Education Major at Salisbury University?
The Department of Early and Elementary Education at SU inspires and facilitates the development of diverse, exceptional teachers who provide quality education for all. By choosing our program, you will find:
A straight path to accreditation. As a teacher candidate at SU, you will complete a rigorous program which meets state and national standards. This program is accredited by the

Association for Advancing Quality in Educator Preparation

and approved by the Maryland State Department of Education for elementary school teacher certification (pre- K-grade 3). Faculty advisors work with you to develop a plan that meets your needs and prepares you to become eligible for a teaching certificate.
Award-winning faculty. At SU, you will learn from the best of the best. Members of our faculty have won recognition regionally and nationally, including the Fulbright Scholar honor, Maryland Regents Award and Maryland Professor of the Year honor. Our faculty are engaged in local professional development schools, working closely with prospective candidates and interns.
The latest in technology. The integration of new technologies for teaching, including the use of mobile devices, interactive boards and web-based learning, is a department priority. At SU, you can explore these exciting opportunities as you prepare to teach in the 21st century.
Internship and study abroad opportunities. Go global to get your degree. We have created collaborative programs that provide international sites for student interns, such as New Zealand. Several faculty members also sponsor international courses that include locations such as New Zealand, Australia and Italy.
Community learning outside of class. Network and get more experience with the opportunities available to our teacher candidates, including membership in the Living Learning Community, Education Club and Kappa Delta Pi. The Riall Lecture Series invites nationally known researchers to speak on current educational topics each semester. The annual Children's Literature Festival hosts award-winning authors and illustrators of regional, national and international children's books.
In addition, the Department of Early and Elementary Education offers an  elementary education major with dual certification in early childhood education.
Careers for Early Childhood Education Majors
What can you do with a background in early years and childhood studies? Our work is guided by a conceptual framework centered on knowledge, skills and professional dispositions, critical for today's educators to promote student success. Our program will help you grow into positions as a:
Child Care Worker
Children's Museum Project Coordinator
Disabilities Specialist
Family Services Worker
Learning Mentor
Youth Sports Coach
Our graduates also demonstrate their commitment to education in other ways:
Initiate or organize clubs and community events: before-school jump rope club, local community math night
Drive students to reach the healthy fitness zone according to the Michelle Obama "Let's Move" campaign and a "Just for Girls" afterschool program
Develop and analyze curriculum for the State of Maryland
Write key performance indicators for Maryland's physical education curriculum
Chair or serve on various school and community teams: Crisis Management Team, County Equity Team, Faculty Advisory Committee, School Improvement Team and School Instructional Leadership Team
Early Childhood Education Faculty with Real-World Experience
Our faculty and staff members are committed to preparing prospective teachers for children of the next generation.
Learn More About Our Early Childhood Education Program