2022 Alumni Award Recipients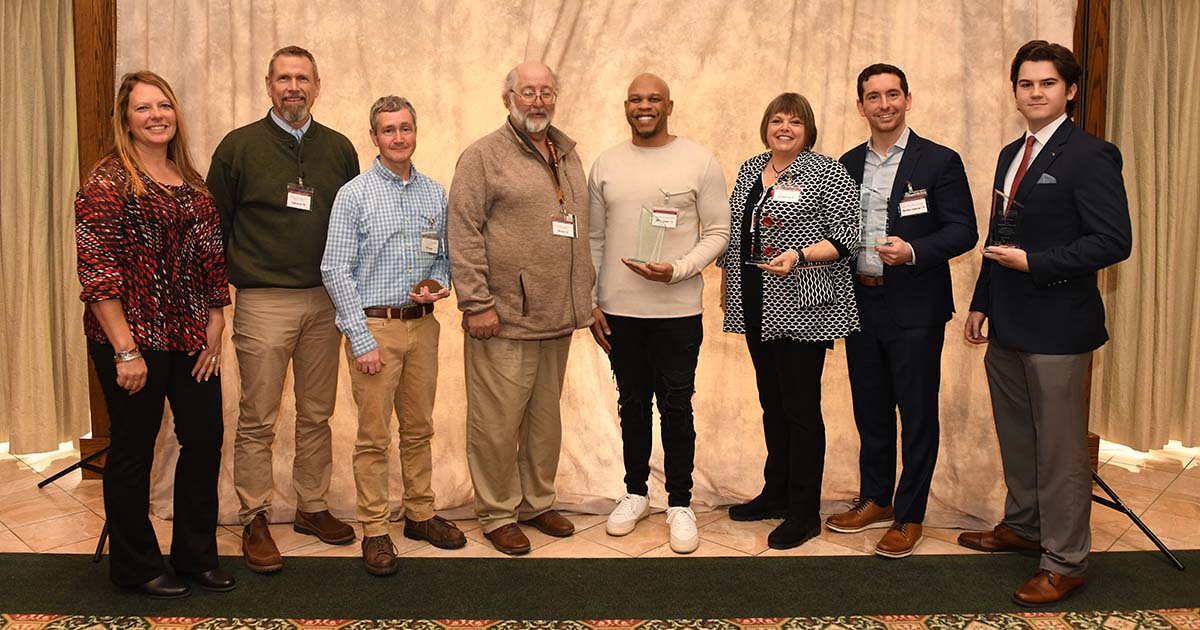 Pictured, from left: 2023 SU Alumni Association honorees Sherrie Bauer, Frank Bowen, Will Lowery and Bill Harris, representing the SU Horticulture Department; and Jimmy Jenkins, Lee Anderson, Matt Anderson and Andrew Fisher.
Congratulations to our 2023 Alumni Award Recipients. Do you know a Salisbury University graduate who should be celebrated for their accomplishments? The Alumni Association is currently seeking nominations for its entire slate of awards. Click below to review all the awards the SU Alumni Association has to offer and be sure to nominate those Sea Gulls who are worthy of recognition. Your nomination should include support documentation (i.e. vitae or resume). Your nomination will be presented to the Awards & Scholarships Committee of the SU Alumni Association. Presentation of these awards is made at the spring awards ceremony.
Read More about the 2023 Alumni Association Awards
To submit an Alumni Award Nomination to the committee for consideration of one of these awards, click the button below:
Nomination Criteria for Current Awards