The Summer Arts Academy at Salisbury University allows talented high school students to explore their creativity and expand their skills across a variety of performing and visual arts areas. Students can immerse themselves in a fine or performing arts discipline while receiving intensive, hands-on training from Salisbury University professors.
Theatre Tech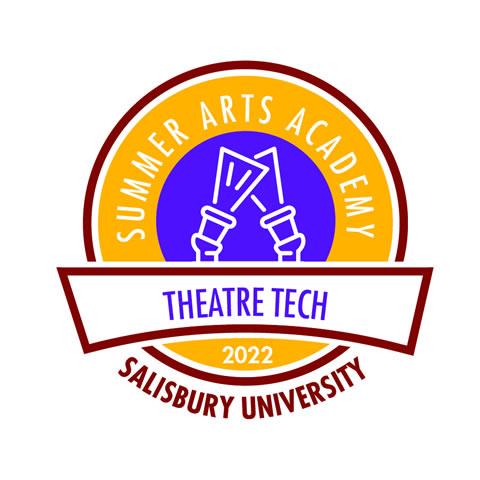 Ages 12-18
Two-Week Academy
Wednesday-Friday, July 6-8 & Monday-Friday, July 11-15
9 a.m.-4pm
$500
Location: Salisbury University Campus
This fast-paced, two-week session guides participants of all experience levels through the technical side of theatre, including scenic and costume design, construction, lighting, and sound design. Students build small project pieces that they are welcome to take home. The program culminates by providing technical support for the final showcase performance.
Musical Theatre & Voice
Middle & High School
Monday-Friday, July 11-15
9 a.m.-4 p.m.
$300
Location: Salisbury University Campus
This one-week session of guided instruction explores the singer-actor's process for success through improvisatory exercises, theatre games, individual voice lessons and/or group master classes. The class culminate in a final showcase featuring appropriate solo and ensemble repertoire from musical theatre and classical genres.
Additional Information
If you would like to enroll in this program, but the cost is a barrier to participation, please know that multiple full scholarship opportunities are available. Please email SEA@salisbury.edu for additional scholarship information.