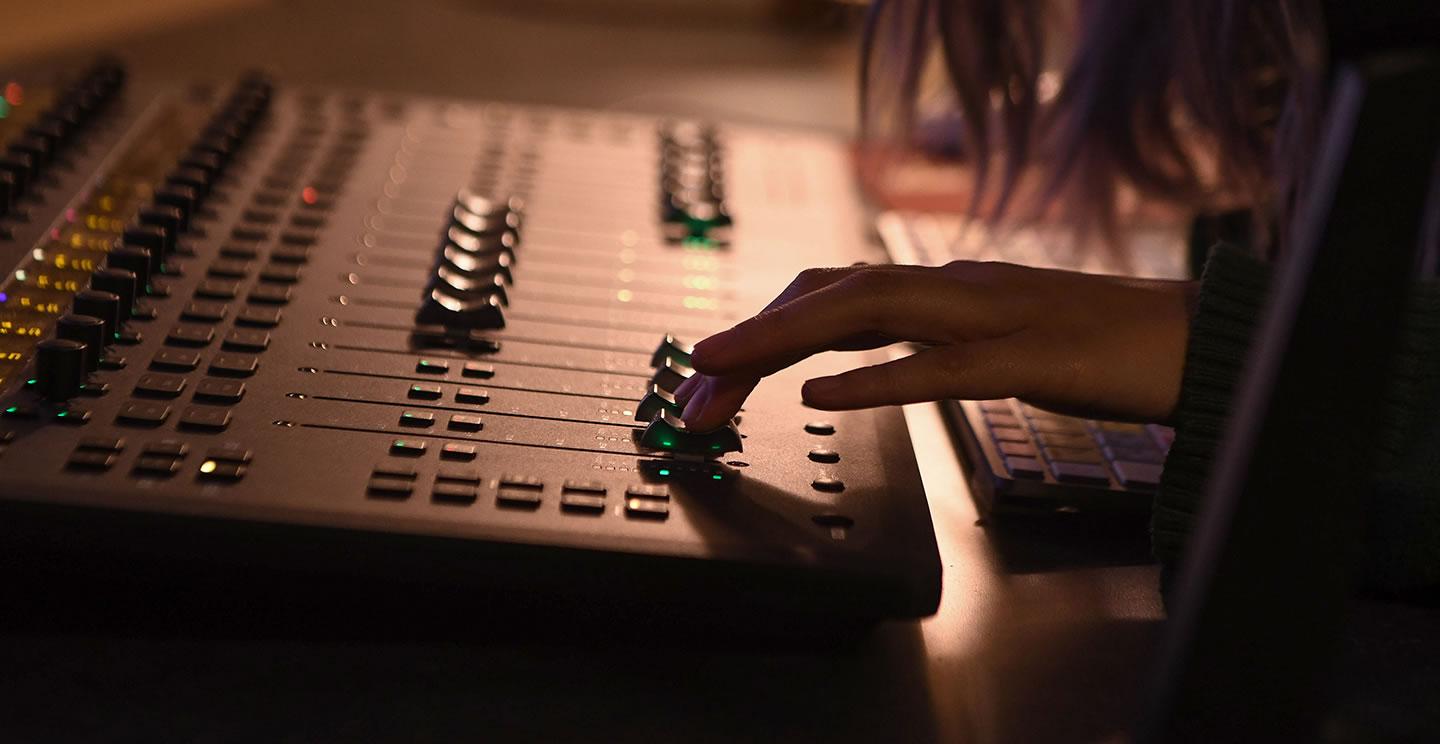 Music Production Minor
While those who sing and play instruments are often the face of music, today's greatest albums don't happen without the producers behind it. Salisbury University's music production minor helps expand knowledge of music technology for those more interested in music recording and production software. Offering experience in what goes on behind the stage, the music production minor gives you a foundation for a varied career in the music industry.
Why Choose a Music Production Minor at Salisbury University?
With a variety of courses giving a foundation in different facets of the music industry, SU's program is designed to help students make connections between performing and creating music electronically. While the minor has a strong focus on music technology – such as music recording and audio editing, mixing and mastering – students also take courses in:
Applied musical experience, such as group classes in piano, voice or guitar
Music theory, so students can read music and understand foundations of building chords and melodies
Elective courses, giving students the freedom to pursue other forms of music production they are interested in, such as music education, music business, music videos and genre history
The music production minor combines the study of music with other interests in a vibrant liberal arts environment. Whether your goal is to gain a fundamental cultural education in music or start a career as a professional musician, SU's well-rounded program is one that will get you into the right rhythm.
SU also offers a music technology track within its music major that is accredited with the National Association of Schools of Music.
Learn More About Our Music Production Program