One Maryland One Book
Free copies of and events for 2022 One Maryland One Book, "What's Mine and Yours"
What if we all read the same book at the same time to discuss it? In that spirit, Maryland Humanities created One Maryland One Book (OMOB) to bring together diverse people in communities across the state through the shared experience of reading the same book, including here at Salisbury University.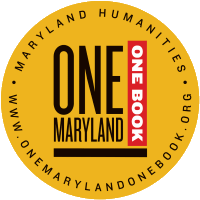 This year's book, What's Mine and Yours, by Naima Coster, presents a multigenerational saga featuring two North Carolina families. They collide in ways that neither is prepared for when students of color from the east side of the county are integrated into the predominantly white schools on the west side. Readers will follow these families over decades as they break apart and come back together.
You can purchase copies of the book at the SU bookstore or check out copies from the SU library.