SU Dedicates Van Apeldoorn Film Center at Fulton Hall
Wednesday December 7, 2022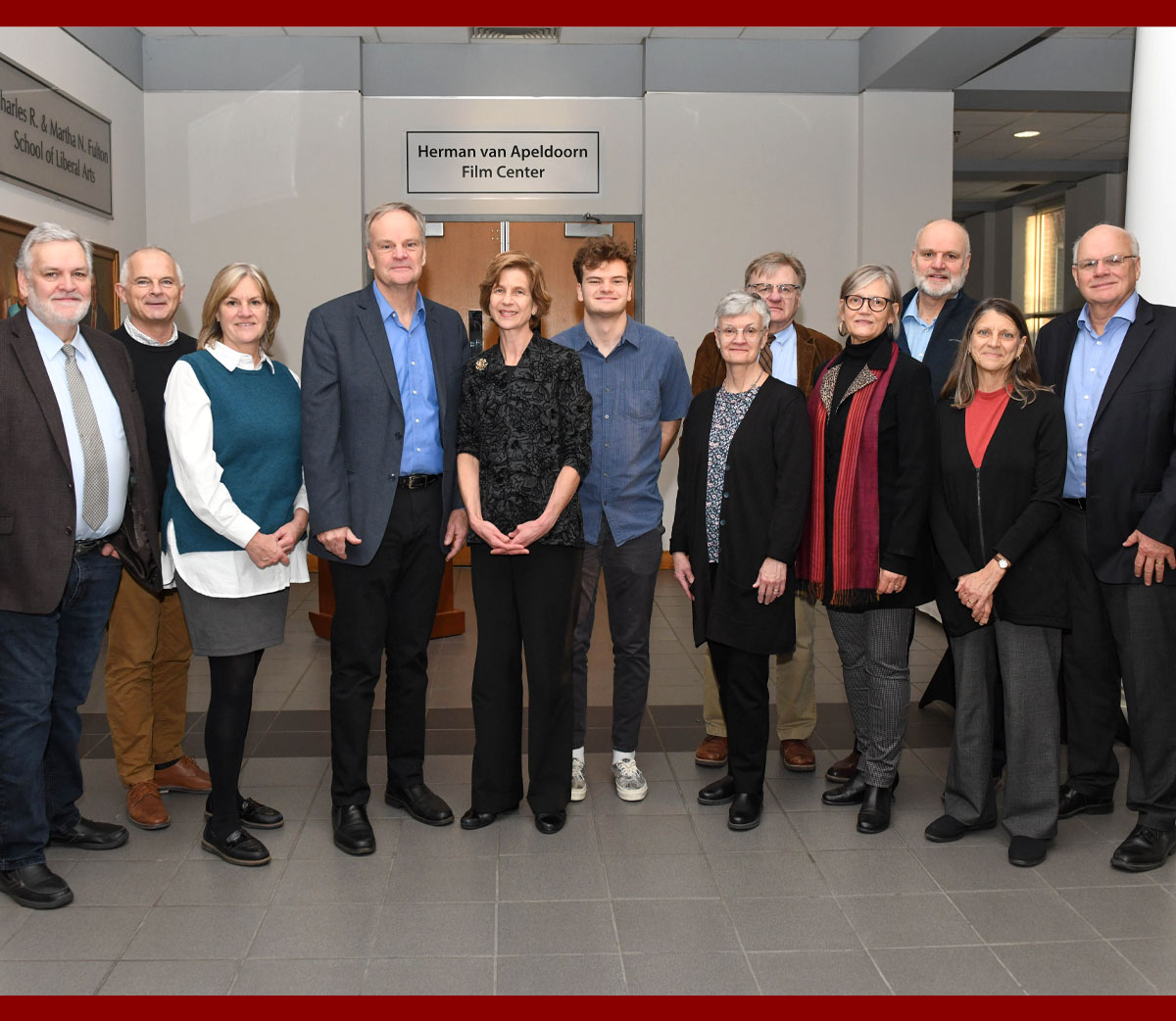 SALISBURY, MD---For many of today's students, World War II is something they've seen in movies.
For Dr. Maarten Pereboom, dean of Salisbury University's Charles R. and Martha N. Fulton School of Liberal Arts, it was an event that changed his family forever.
During the early hours of April 13, 1945, during an operation intended to guard a canal bridge pending the arrival of Canadian troops, German soldiers attacked a contingent of the Dutch underground in the Nazi-occupied Netherlands. Twelve resistance fighters were killed, including Pereboom's uncle, 22-year-old Herman van Apeldoorn.
Though Pereboom and Apeldoorn never met, the latter's death had a lasting familial impact.
"Members of my generation, the children of his three surviving sisters, know him as Oom Herman, our uncle, even though none of us were born when he died, and we are all much older now than he lived to be. We are proud that he fought an occupying power that violated every value of human goodness, while the immediate circumstances of his death also illustrate the war's cruel senselessness and irrevocable consequences."
Pereboom recently honored his late uncle by sponsoring SU's Fulton Film Center in his memory. The dedication commemorated the 100th anniversary of van Apeldoorn's birth: November 25, 1922.
"World War II was a global event, and the tragedy that befell our family is but one example of the tens of millions of lives lost through combat, famine and violence against civilian populations on multiple continents, including the genocide of the Jews and other targeted groups," said Pereboom.
"We struggle to understand that experience also as it relates to big and enduring questions about the human condition. The medium of film, which emerged in the 20th century, documented the war itself and ever since has been a vehicle for people, as makers and viewers, to illuminate and interpret its many facets.
"Naming a film center in memory of my uncle appropriately underscores the serious purposes of film study, but that need not be at the expense of understanding film's cultural rule as a medium of entertainment, fun and escape. My mother recalled happy memories of going to the movie with her family in the 1930s. For them and us, film can inspire hope for a better world."
The Herman van Apeldoorn Film Center is located in Fulton Hall Room 111.
Learn more about opportunities to Make Tomorrow Yours at the SU website.