Social Media Ambassadors 2021
Andrea Sengstock, Cecil College Satellite Site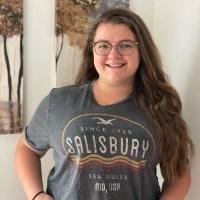 Advanced Standing Master of Social Work Program, Spring 2022
Andrea Sengstock is currently enrolled in the Advanced Standing MSW program at Salisbury University's Cecil College satellite site. Andrea will graduate in May of 2022. Andrea is currently completing her field placement at her place of employment as a Substance Abuse Counselor.
June Cleary, USMH Satellite Site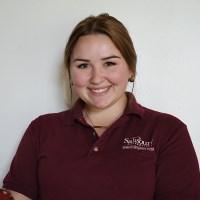 Advanced Standing Master of Social Work Program, Spring 2022
June Cleary is a Match Support Specialist who works with volunteers and youth at Big Brothers Big Sisters to offer strength-based, professional support and coaching to participants within the program. June is passionate about community organizing and macro social work and has been involved in student-led groups within Salisbury University. June finished her undergraduate degree at Salisbury University School of Social Work in 2020 with summa cum laude honors, a member of Phi Alpha honor society and awarded the BASW Outstanding Service Award. June is currently pursuing graduate studies at Salisbury University at the University System of Maryland in Hagerstown satellite site.. June is also excited to serve as a social media ambassador as it will offer an opportunity to share her love for social work and the SU social work program.
Social Media Ambassador Alumni
Linda K. Zelaya
Taylor Wright