Self-Defense Awareness & Familiarization Exchange
Founded by NSDI: National Self-Defense Institute
The S.A.F.E. Message
"If you were targeted for a violent attack, you are only guaranteed there will be one person there to defend you and that person is you… YOU are your best defense."
S.A.F.E. Program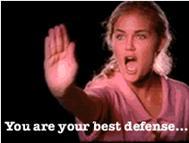 Dual Purpose:
1. To prevent crimes of sexual violence in our communities through programs of education and training, focusing primarily on awareness and prevention;
2. To educate women about realistic options that will help them avoid, escape, and survive assaults if they do occur.
Program Details
NSDI's "S.A.F.E." PROGRAM is an initiative to STOP Violence Against Teenaged and Adult Women.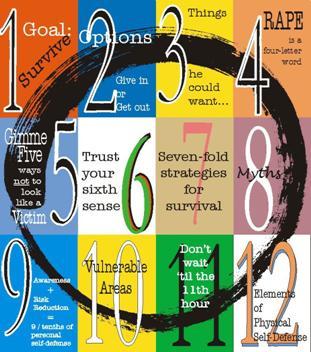 "S.A.F.E."(an acronym for Self-defense Awareness & Familiarization Exchange) is an unparalleled 2-hour educational awareness, crime-victim prevention program – encompassing Strategies, Techniques, Options, and Prevention- that provides teenaged & adult women with information that may reduce their risk of exposure to violence and introduces them to the physical aspects of self-defense.
Teaching that "90% of self-defense is awareness, risk reduction, and avoiding confrontation; and only 10% is physical"; and focusing on both mental and physical preparedness, S.A.F.E. provides women with solid public safety-awareness information to incorporate into their everyday lives.
S.A.F.E. was developed as an introduction to the 12-hour R.A.D. (Rape Aggression Defense) program, also offered by the SU Police Department. All classes are conducted by a NSDI S.A.F.E. Certified Instructor.
S.A.F.E. classes may be requested by SU students, faculty, or staff. This program is excellent for large groups.
S.A.F.E. Program elements include
- A dynamic, super-graphic 13-piece full color folio packed with safety information every woman should know (given to every participant)
- The 17-minute motivational video that is shown as part of every program (which is narrated by Emmy Award winning actress Sharon Gless of the 'Cagney & Lacey' TV series.
- A 1 1/2 hour familiarization with what physical self-defense is about.
To schedule a S.A.F.E. Program, please contact:
PFC Tina Russell
R.A.D./S.A.F.E Instructor/Coordinator
Salisbury University Police Department
410-543-6222
tmrussell@salisbury.edu