Wednesday, September 17, 2014
UMBC's Hrabowski is Fall Riall Lecturer Wednesday, October 8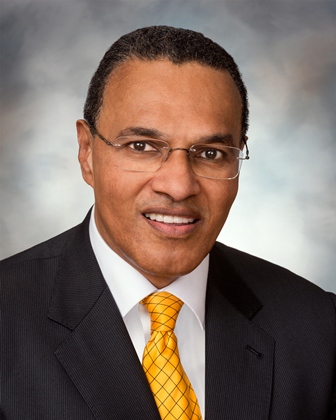 SALISBURY, MD---TIME magazine has named Dr. Freeman Hrabowski III one of the "100 Most Influential People in the World."

The transformational president of the University of Maryland, Baltimore County (UMBC), and chair of President Obama's Advisory Commission on Educational Excellence for African Americans is the next speaker in Salisbury University's E. Pauline Riall Lecture Series in Education.



His presentation, "Education for the 21st Century: Innovation and Inclusion for Excellence," is 7:30 p.m. Wednesday, October 8, in Holloway Hall Auditorium.

A child leader in the Civil Rights Movement, Hrabowski, a native of Birmingham, AL, earned his Ph.D. in higher education administration and statistics from the University of Illinois at Urbana-Champaign at age 24.

He came to UMBC as vice provost in 1987, becoming president in 1992. Under his guidance for the past 22 years, the university has become one of the nation's leading undergraduate and research institutions, lauded by U.S. News & World Report and other publications.

Hrabowski has earned the Heinz Award for his contributions in "improving the human condition." The Washington Post and Harvard University's Kennedy School Center for Public Leadership have named him among the seven "Top American Leaders."

Other honors have included the U.S. Presidential Award for Excellence in Science, Mathematics and Engineering Mentoring, McGraw Prize in Education, General Electric's African-American Forum ICON Lifetime Achievement Award, and honorary degrees from more than 20 institutions, including Harvard, Princeton and Duke universities. The Baltimore Sun has named him Marylander of the Year.

In addition to serving as a consultant to the National Science Foundation, National Institutes of Health and a number of Maryland-based boards and councils, he also has co-authored two books – Beating the Odds and Overcoming the Odds – on parenting and high-achieving African Americans in science.

The E. Pauline Riall Lecture Series is named in honor of its founder, teacher and later principal at SU's Campus School from 1929-1969. Upon her death in the late 1980s, she left a bequest providing funding for the lecture series, scholarships and an award given annually to an outstanding graduating elementary or early childhood education major.

Sponsored by the Samuel W. and Marilyn C. Seidel School of Education and Professional Studies, admission is free and the public is invited. Space is limited.

For more information call 410-543-6393 or visit the Riall Lecture Series website at www.salisbury.edu/educationspecialties/riall_lecture.html.