SU Presents 'Surviving the Holocaust' Thursday, October 9
Wednesday September 17, 2014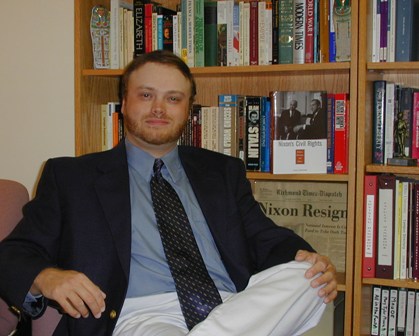 SALISBURY, MD---In the late 1930s, five Cincinnati brothers helped 1,300 Jews escape Nazi persecution in Germany and Austria and immigrate to Manila.
Their story is told in the documentary Rescue in the Philippines: Refuge from the Holocaust. Since April 2013, Rescue has been broadcast over 1,800 times on more than 385 PBS stations across the country.
This fall, producers from that film speak at Salisbury University during the presentation "Surviving the Holocaust" 7 p.m. Thursday, October 9, in Holloway Hall Auditorium.
The event includes a screening of the documentary, as well as a discussion and question-and-answer session with producers Peggy Ellis, Russell Hodge and Cynthia Scott-Johnson, and Manila refugee Dr. Jacques Lipetz. Dr. Dean Kotlowski of SU's History Department, who also appears in the film, moderates.
In addition to the historical events that led to the immigration to Manila, the documentary profiles the contributions of several key leaders in the rescue. They include Manuel Quezon, the charismatic first president of the Philippines; future President Dwight Eisenhower, then a colonel in the U.S. Army; and U.S. high commissioner and former Indiana governor Paul McNutt.
Kotlowski, a presidential scholar, has extensively researched the life and career of McNutt, a diplomat under President Franklin D. Roosevelt with aspirations to become president himself. Kotlowski's book Paul V. McNutt and the Age of FDR will be published by Indiana University Press in December 2014. Early reviews describe it as "masterly," "definitive," and "a must for anyone interested in FDR and his times."
The New York Times called Rescue in the Philippines "fascinating," adding that it celebrates "a little-known chapter of World War II heroism that is as heartbreaking as it is courageous. … In telling their stories, the former refugees and the proud descendants of the leaders involved can finally publicly express their enduring sense of gratitude and faith in humanity.
"Ultimately, this compelling story will leave viewers wanting even more information about this mission and the daily lives of the émigrés in Manila."
The Los Angeles Times agreed, calling it "gripping."
Sponsored by the SU Provost's Office, Charles R. and Martha N. Fulton School of Liberal Arts, History Department, and Cultural Affairs Office, admission is free and the public is invited.
For more information call 410-543-6030 or visit the SU website at www.salisbury.edu.