Wednesday, August 30, 2017
The Church Sisters Perform at SU Tuesday, September 26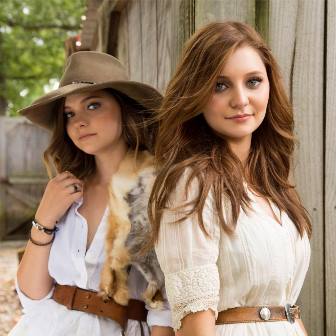 SALISBURY, MD---The Church Sisters — twin musicians Savannah and Sarah Church — bring their unique blend of bluegrass and gospel to the Holloway Hall Auditroium stage as part of Salisbury University's "The Best of the Best" fall cultural events series 7 p.m. Tuesday, September 26.

Originally from the coal mining districts of Virginia, the duo began their musical career winning a local radio station talent competition in 2007, with Savannah on fiddle and lead vocals, and Sarah performing harmony. Since then, they have been featured on a CD collection with performers including Brad Paisley, Vince Gill, Emmylou Harris, Ricky Skaggs, Sheryl Crow, Jimmy Buffett, and even Clint Eastwood and Garrison Keillor.

In addition, they have toured with Christian music star Brandon Heath and worked on projects with country artists Joey+Rory. They also have appeared on several RFD-TV programs, including The Jory+Rory Show, Country's Family Reunion and Larry's Country Diner. Their recently released cover of Lukas Graham's 7 Years is currently airing on SiriusXM Radio.

The Church Sisters have released two albums, Farther Along and There's You.

Their SU performance is sponsored by the Cultural Affairs Office and funded through the Mid-Atlantic Tour Program of the Mid-Atlantic Arts Foundation with support from the National Endowment for the Arts and the Maryland State Arts Council.

Admission is free and the public is invited. For more information call 410-543-6271 or visit the SU website at www.salisbury.edu.