TempArts Gallery Showcases SU Student Works
Wednesday April 25, 2012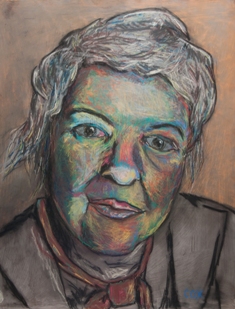 SALISBURY, MD---Salisbury University students and faculty take their artworks downtown as part of a new TempArts gallery at 118 N. Division St.
The "Temp" in TempArts stands for "temporary"; the formerly vacant storefront is being leased for two exhibits thanks to a grant from the Salisbury Wicomico Arts Council.
The first, "Line of Process," showcases student art in a variety of media and is curated by gallery interns. It includes not only finished pieces, but a display of supporting materials demonstrating the states of each process. An opening reception is 7-9 p.m. Friday, April 27, during the Salisbury Area Chamber of Commerce's 30th annual Salisbury Festival. Light refreshments will be served.
The second TempArts exhibit, "Small Craft Advisory," opens with a reception from 6-8 p.m. Friday, May 18, during the Salisbury Arts and Entertainment District's monthly Third Friday event. Included are drawings by SU Art Department chair Brooke Rogers and new work by SU Galleries director Liz Kauffman. Through studio visits, the artists discovered an overlapping area of interest: messages received from parts unknown.
"Like a psychic weather forecast, such divining might give some indication of things that are, or are to come, but the source of messages are mysterious," said Kauffman.
Admission is free and the public is invited. Beyond the opening receptions, the gallery is open by appointment only.
For more information call 410-543-6030 or visit the SU Web site at www.salisbury.edu.
SHARE