Wednesday, September 26, 2012
Sheppard Pratt's Desai Speaks on Dementia Monday, October 1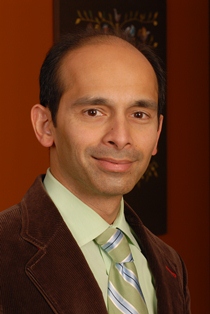 SALISBURY, MD---Dr. Ahbilash Desai speaks on "Health Brain Aging: Evidence-Based Methods to Preserve Brain Function and Prevent Dementia" at 5 and 7:30 p.m. Monday, October 1, in the Nanticoke Room of Salisbury University's Guerrieri University Center.

Desai is director of the Memory Clinic of the Neuropsychiatry Program at Sheppard Pratt Health System and adjunct associate professor in the University of Maryland School of Medicine Department of Psychiatry.

Alzheimer's is considered one of the most devastating illnesses and one of the most feared diseases among older Americans. Expected to affect one in eight baby boomers, Alzheimer's is the sixth leading cause of death in the United States and the only one in the top 10 that cannot be cured or slowed.

Desai's lectures cover current developments in Alzheimer's research including increasing evidence supporting the role of vascular risk factors and psychological factors that may protect one from dementing disorders.

Sponsored by the SU Nursing Department, admission is free and the public is invited. Certified Education Units are available for nurses and social workers. For more information call 410-543-6030 or visit the SU Web site at www.salisbury.edu.