SU's Ravizza Earns 2018 Rotary International Peace Fellowship
Wednesday November 8, 2017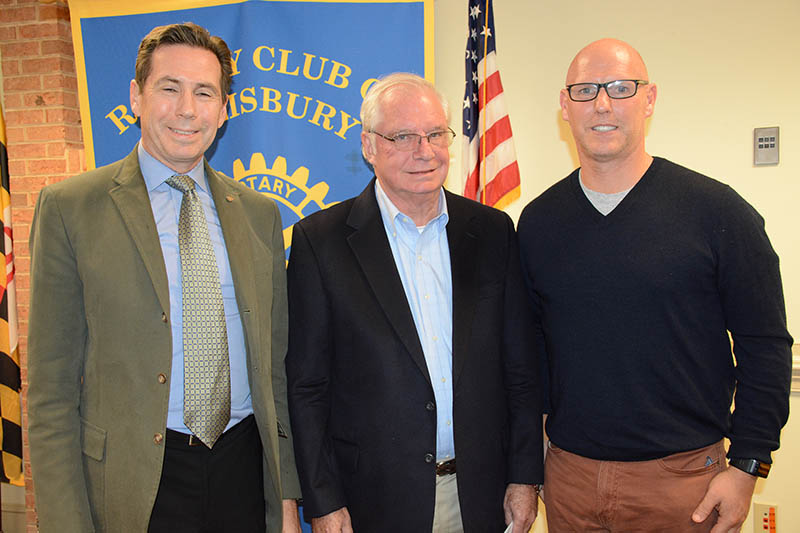 SALISBURY, MD---Salisbury University's Dr. Dean Ravizza has received a 2018 Rotary International Peace Fellowship to further his work in using sports to bring people together across war zones and ideological divides.
Ravizza is one of only 25 professionals selected globally for a program at the Rotary Peace Center at Chulalongkhorn University in Bangkok, Thailand, that develops leaders who can become catalysts for peace, and conflict prevention and resolution.
"I will be studying and conducting fieldwork in Thailand and other international sites alongside other recipients from vast professional fields," Ravizza said. His honor is a first for SU, as well as for Rotary District 7630, spanning Maryland and Delaware.
"We were impressed with his commitment to humanitarian service and peace. His enthusiasm for the role sports play in conflict resolution is contagious," said Dr. George Whitehead, professor emeritus of psychology and past president of the Salisbury Rotary Club, which endorsed Ravizza for the competitive global fellowship. Interest in his application initially started after SU Football Coach Sherman Wood invited him to share his work with Salisbury's Sunrise Rotary Club.
Ravizza will travel to Thailand in summer 2018 for an 11-week intensive course on peace studies and conflict resolution. Exploring conflict analysis, mapping and tracking, and peacebuilding, the curriculum provides a theoretical framework and practical tools that fellows can use upon returning home. By networking peacebuilders, Rotary Peace Centers aim to transform communities across the world.
At SU, Ravizza is an associate professor in the Health and Sports Sciences Department and a senior research practitioner at the Bosserman Center for Conflict Resolution. He has predicated his career on the idea that sports can create and enhance relationships through activities of shared interest. He first explored using sport to support children and youth in crisis while working at a refugee camp in Tanzania during the Rwandan genocide. Later, in Uganda, he made sport part of holistic reintegration programs for former child soldiers. This led to other long-term research in conflict and post-conflict regions in Africa using sports to reach other vulnerable children and youth formerly involved with armed groups.
In addition, Ravizza has helped the United Nations Refugee Agency incorporate sport into resettlement efforts in Europe. Recently, he began examining using sport to counter trajectories toward new forms of violence in youth, including extremism. He also facilitates sports diplomacy programs for the U.S. State Department, using sports to increase dialogue and understanding between groups from around the world.
Dr. Brian Polkinghorn, Bosserman Center director, called Ravizza "a poster child" for the fellowship, adding that his extensive international fieldwork already has given him an understanding of the sensitivities and integrity required to work in war zones. Ravizza hopes the fellowship will help increase his connections to other peacebuilding researchers and practitioners, expanding the use of sport in the field.
Ravizza will earn a professional certificate via his fellowship. Five other Peace Centers in Australia, England, Sweden, Japan and the U.S. offer master's degree fellowships, which some hope may be of interest to SU students in the future.
"Dean has been an excellent mentor to our students, helping them apply for their own fellowships and sitting on interview committees," said Dr. Kristen Walton, director of SU's Nationally Competitive Fellowships Office. "His Rotary experience will help him expand this mentorship even further."
For more information call 410-543-6030 or visit www.salisbury.edu.

SHARE