Monday, November 6, 2017
Richard Garet 'Within the Temporal' Exhibit Continues at SU Through Feb. 15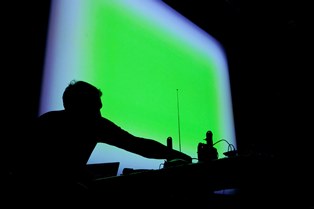 SALISBURY, MD---Salisbury University Art Galleries offers the second presentation of its Seeing Sound Series, highlighting contemporary artists working with live sound and visuals, at 5:30 p.m. Thursday, November 9, in Conway Hall Room 317.

The event features a live, interactive, audiovisual performance by artist Richard Garet, whose exhibit "Within the Temporal" is on display at SU's Electronic Gallery (Conway Hall Room 128) from November 9-February 15. Gallery hours are noon-6 p.m. Tuesday-Thursday, noon-4 p.m. Friday.

Based in New York, Garet has exhibited throughout the U.S. and beyond at venues including the Museum of Modern Art and Philadelphia's Vox Populi Gallery. His works have been displayed in London, Switzerland, Austria, Spain, Germany and Uruguay. He has earned grants from the New York State Council on the Arts and Foundation for Contemporary Arts, among other.

Admission is free and the public is invited. For more information call 410-548-2547 or visit the SU Art Galleries website at www.salisbury.edu/universitygalleries.