Monday, October 2, 2017
SU's Poddar Publishes in 'Journal of Business Research'
SALISBURY, MD---The U.S.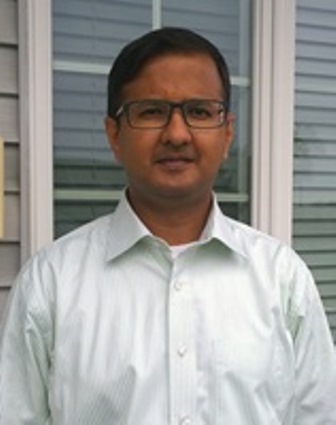 restaurant industry boasts nearly $800 billion in annual sales, according to the National Restaurant Association.

Each year, more than a million restaurants vie for their share of those profits, often relying on social media reviews as one tool to drive diners to their establishments.

But can all those reviews be trusted?

Not necessarily, according to Dr. Amit Poddar, professor of management and marketing in Salisbury University's Franklin P. Perdue School of Business and founding director of its Mid-Atlantic Sales and Management Institute (MASMI).

Citing a 2013 undercover investigation in New York that resulted in penalties against 19 companies found to have posted fake reviews, Poddar and his colleagues, Syagnik Banerjee of the University of Michigan – Flint and Karthik Sridhar of Baruch College CUNY, studied online rating bias and determined a way to measure it.

They recently published their findings in the article "False Advertising or Slander? Using Location-Based Tweets to Assess Online Rating Reliability" in the Journal of Business Research.

"While good reviews can boost companies' business, bad reviews can spell their doom," the authors said. "Since online reviews are anonymous, there are cases of both false advertising and slander that can create conflict."

In the study, Poddar and his co-authors assigned a "pleasure score" based on customers' tweets when they posted on Twitter from a restaurant. They then compared that score to ratings on the online restaurant review site Yelp to determine how overrated or underrated the venue is generally perceived. From there, they extracted data from twitter and restaurant locator site Foursquare to assign an "emotion score" from the tweets using the Affective Norms for English Words dictionary.

"Rating biases are found across cities and different types of restaurants," the authors said.

The study found that emotions embedded in location-based tweets are valid benchmarks to asses rating bias in online reviews. Factors affecting bias include intensity of competition between restaurants and ethnicity of the cuisine, the authors said.

The full article is available at www.sciencedirect.com/science/article/pii/S0148296317302941.

For more information call 410-543-6030 or visit the SU website at www.salisbury.edu.