Wednesday, September 3, 2014
SU's Morris Invited to Participate in SXSWedu Panel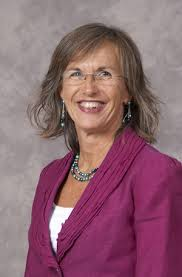 SALISBURY, MD---Despite growing up with social media, many students are not taught how to apply these skills professionally, making them unprepared to match the digital skill set demanded by many careers.

Paula Morris of the Management and Marketing Department of Salisbury University's Franklin P. Perdue School of Business wants to help change this. She has been invited to participate in the panel "From #LOL to #KPI: How to Teach Social Media" at next year's SXSWedu conference in Austin, TX.

First, however, the panel will need to become part of the official program. Voting for this year's panels is underway through Friday, September 5, at http://panelpicker.sxsw.com/vote/33281.

Others presenting with Morris would include representatives from the University of British Columbia, as well as Hootsuite Media and Constellation Research. Members of the SU community have given their approval via the site's comments section.

"Paula Morris is an engaging and energetic speaker with an unparalleled passion for the field," said SU student Leslie Nielsen.

Alumnus Vinnie Sirna agreed: "Paula is an expert on applying theory and concepts to the real world. She will be a great asset to this conference."

For more information call 410-543-6030 or visit the SU website at www.salisbury.edu.