SU's Logan Keynotes African American History Month Celebration
Thursday January 28, 2016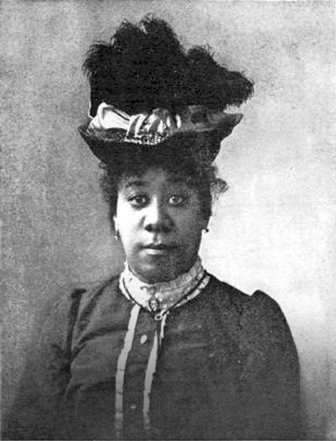 SALISBURY, MD---Dr. April Logan, president of the Pauline Elizabeth Hopkins Society and assistant professor of English literature at Salisbury University, keynotes SU's African American History Month celebration.

Her presentation, "(Ad)Dressing History: Pauline Elizabeth Hopkins," is 7 p.m. Thursday, February 18, in the Wicomico Room of the Guerrieri University Center.

Logan, who also chairs this year's African American History Month Committee, discusses the important contributions Hopkins, noted author and soprano singer, made to African American literature politics and history. Among other accomplishments, the Bostonian was the editor of Colored American Magazine, which had the widest circulation of any African American literary publication at that time. It also was possibly the first U.S. monthly publication to target African American culture.

Hopkins wrote the short story "Talma Gordon," published in 1900, that is often regarded as the first African American mystery story. Her first novel, Contending Forces: A Romance Illustrative of Negro Life North and South, also released in 1900, explored the African American community's responses to the difficulties it faced amid the racist violence in some parts of the post-Reconstruction U.S.

In her final novel (of four altogether), Of One Blood: Or The Hidden Self, serialized in Colored American Magazine from 1902-1903, she stressed the biological kinship of all human beings through the eyes of an African American medical student on an accidental journey of self-discovery.

In addition to speaking about Hopkins' life and career, Logan also discusses how she depicts the everyday practices of characters in the novel Contending Forces, such as their style of dress, as rich sources of African American political memory.

Admission is free and the public is invited. For more information call 410-543-6030 or visit the SU website at www.salisbury.edu.