SU's Hahn Publishes Book on Methods for Management and Business
Tuesday October 7, 2014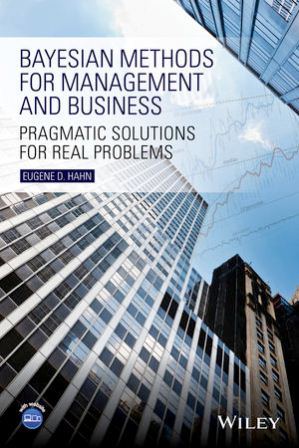 SALISBURY, MD---With Bayesian statistics, people can better understand the world by considering prior information and statistically updating it with new data.
This skill can be very useful in business, according to Dr. Eugene Hahn, associate professor in the Department of Information and Decision Sciences in Salisbury University's Franklin P. Perdue School of Business.
He demonstrates the concept in his new book Bayesian Methods for Management and Business: Pragmatic Solutions for Real Problems, recently released by John Wiley & Sons.
Drawing on multidisciplinary applications and examples, and using modern software applications including WinBUGS and R, the book features an accessible approach for managers seeking to use Bayesian statistics. It also features various models of usage from real-world examples in disciplines including strategy, international business, accounting and information systems.
Hahn has published on Bayesian statistics and other management decision-making tools and methods in journals such as Service Science; Journal of the Royal Statistical Society, Series A; and Journal of International Business Studies. He teaches operations management and managerial decision support systems at SU.
For a preview of his book, visit http://www.wiley.com/WileyCDA/WileyTitle/productCd-1118637550.html. For more information call 410-543-6030 or visit the SU website at www.salisbury.edu.
SHARE