Monday, February 27, 2017
SU's Cox Participates in Panel Discussion on Trump Administration and Journalist Coverage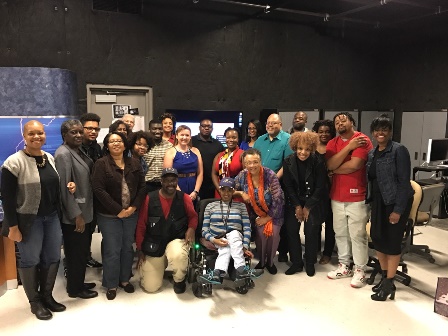 SALISBURY, MD---Dr. Jennifer Brannock Cox, assistant professor of communication arts at Salisbury University, recently was an invited guest for the panel discussion "Journalism in the Time of President Trump: Has Trump's Administration Changed the Way Journalists Cover Government?" at Morgan State University (MSU).

Panelists discussed the changing press dynamic in the White House, as well as statements made and actions taken by the president and his staff during Trump's first month in the Oval Office. These included the press conference during which the president responded to veteran journalist April Ryan's question about the Congressional Black Caucus by asking her if she was friends with the caucus and asking her to set up a meeting with its members.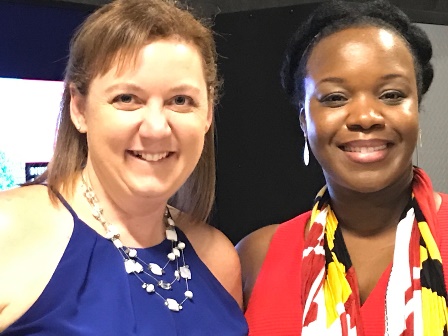 Cox (pictured with Baltimore Association of Black Journalists President Nicki Mayo, right) is president of the Society of Professional Journalists — Maryland Professional Chapter, which co-sponsored the event. Other sponsors included the Baltimore Association of Black Journalists, and MSU's School of Global Journalism and Communication and National Association of Black Journalists chapter.

For more information call 410-543-6030 or visit the SU website at www.salisbury.edu.