Tuesday, April 21, 2015
SU's Burns Examines High School Journalism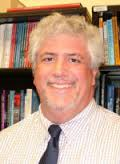 SALISBURY, MD---What is the state of high school journalism?

That is the question members of the Society of Professional Journalists' (SPJ) Education Committee ponder in the new book Still Captive? History, Law and the Teaching of High School Journalism.

Containing the first comprehensive research into the subject in 20 years, according to the society, the book includes two chapters by Dr. David Burns, SPJ member and associate professor of communication arts at Salisbury University.

Burns' contributions include "Recommendations Then and Now" with Dr. Lee Anne Peck of the University of Northern Colorado, and "Teaching High School Journalism in the 21st Century" with the book's coordinator, Dr. Rebecca Tallent of the University of Idaho.

"Our basic message is that good journalism is good journalism, no matter what technology or platform is used," he said, noting that 21st-century reporting includes such outlets as Facebook, Twitter and other social media tools.

Written by 14 educators in all, the book takes a look at history and legal issues for high school journalists, as well as recommendations for the future teaching of high school journalism. The committee based their work on two previous studies: Captive Voices by Jack Nelson in 1974 and Death by Cheeseburger by the Freedom Forum in 1994.

According to a survey conducted for the publication, many high school journalism teachers believe they receive little support from administrators and other teachers, and even less support from local journalists and higher education resources.

The survey also revealed that only 48 percent of the teachers had any journalism experience, and 70 percent were not certified to teach journalism. Some 75 percent of high school newspaper advisors said they were worried about being reprimanded for their students' work, while 30 percent said school administrators maintained the right of final review before publication. Nearly 30 percent also said they feared their programs would be cut to make room for more common core instruction.

"The same barriers that were there 20 and 40 years ago are still in place," Burns said, noting lack of support from administrators and lack of respect for student journalists as long-standing issues.

A newer concern is that after a decade of wars, recent and soon-to-be graduates entering the journalism field after high school and college have known only a restricted media as it exists in wartime, he said. They have no memory of a freer non-wartime journalism, making it difficult for today's students to adapt to a peacetime press, he added.

Another issue he sees is that some students who may have once gravitated toward working for school newspapers now take advanced placement courses instead of electives, potentially creating a dearth of experienced reporters in the future.

Burns and other authors hope the book will serve as a primer to help educators learn about how to teach journalism, as well as the laws that affect them. It also hopefully will provide teachers with more information they can use to help preserve high school journalism programs when many are being cut due to administrators' mistaken belief that journalism is dying, he said.

Funding for the project was provided by the Howard and Ursula Dubin Foundation of Evanston, Ill.

For more information call 410-543-6030 or visit the SU website at www.salisbury.edu.