Tuesday, April 21, 2015
SU Faculty Panel Discusses the Influence of Editorial Cartoons May 6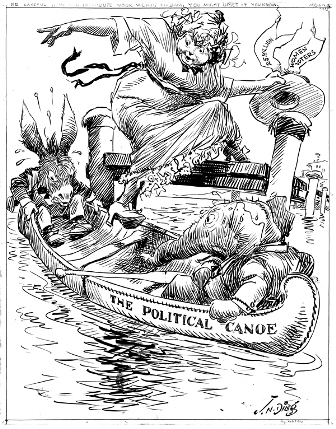 SALISBURY, MD---The recent massacre at French humor publication Charlie Hebdo reminded the world that editorial cartoons still have the power to evoke strong feelings and actions in readers.

Salisbury University faculty discuss the factors surrounding the attack — as well as the roles these types of cartoons have played in art, humor, religion, history and contemporary Europe — during the panel discussion "Graphic Power: Perspectives on the Influence of Political Cartoons in the Age of Charlie Hebdo."

Their presentation is 7 p.m. Wednesday, May 6, at SU's Ward Museum of Wildfowl Art.

The discussion is in conjunction with the exhibit "The Hidden Works of Jay N. 'Ding' Darling," featuring political cartoons by the Pulitzer Prize-winning artist who turned his attention to conservation in the 1920s.

Sponsored by SU's Institute for Public Affairs and Civic Engagement (PACE), admission is free and the public is invited. For more information call 410-543-6030 or visit the SU Web site at www.salisbury.edu.