Tuesday, March 8, 2016
SU Theatre Presents 'Spring Awakening' March 31-April 3, April 7-10
SALIS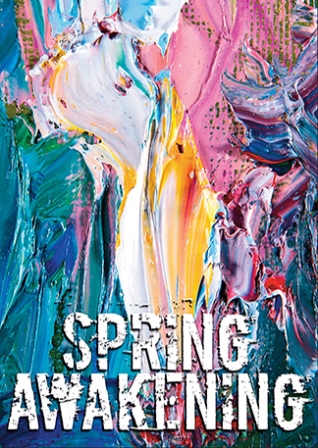 BURY, MD---Salisbury University's Bobbi Biron Theatre Program presents Frank Wedekind's original 1891 German drama Spring Awakening: A Children's Tragedy Thursday-Sunday, March 31-April 3 and April 7-10, in the Black Box Theatre of Fulton Hall.

Curtain is 8 p.m., 2 p.m. Sundays. Dr. T. Paul Pfeiffer, co-chair of the Music, Theatre and Dance Department, directs.

Fiercely criticizing the sexually oppressive culture of the 19th century, the play gives vivid dramatization to subjects still raw and reverberant, including puberty, sexuality, rape, child abuse, homosexuality, suicide and abortion.

The play has been banned or censored in many places for more than a century and seldom was performed as a whole until the 1970s, according to Pfeiffer. The first English staging of the production in New York, in 1917, was allowed to proceed for just one performance — a matinee — for a limited audience after the city's commissioner of licenses decried it as pornographic.

It was restaged as an off-Broadway musical in 2006, eventually moving to Broadway and winning eight Tony awards, including Best Musical. In 2008, the play was adapted for television (with Anglicized names) as The Awakening of Spring, starring John Aniston and Victoria Tennant.



SU's production reflects Wedekind's original work. It follows the often tragic experiences of a group of young teens navigating the unfamiliar waters of sexual attraction, complicated by misinformation and disapproval from their parents and other authority figures.

The New York Daily News has called Spring Awakening "moody and stirring." The Wall Street Journal has hailed it as "emotionally charged."

SU's cast includes Joel Ally, Ben Astarb, Marshall Bailey, Michael Beverly, Victor Del Rio, Chelsea Eline, Dan Frana, Kim Garcia-Torres, Dawson Forbes Hill, Michael Mitchell, Jacob Nail, Alli Payne, Cassie Raefski, Andrews Roa, Caitlin Rogers, Alex Scorsas, Emily Stanton, Faith Sullivan, Dillon Taylor, Brian Tully and Zach Williams.

Samantha Owen and Emily Regan stage manage.

The play is for mature audiences only. Admission is $12, $9 for seniors, students and SU alumni with ID. Tickets are available online at www.salisbury.edu/theatreanddance. Tickets also may be purchased through the SU Box Office, Fulton Hall Room 100. SU ID holders receive one ticket free for Thursday performances with advance reservations.

For more information call 410-543-6228 or visit the SU website at www.salisbury.edu.