Tuesday, March 8, 2016
SU Hosts 2016 Salisbury Percussion Festival April 7-9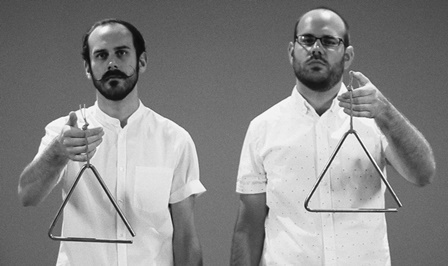 SALISBURY, MD---The Salisbury University Music, Theatre and Dance Department hosts the 2016 Salisbury Percussion Festival: SPF 16 Thursday-Saturday, April 7-9.

The SU Percussion and World Drum ensemble, directed by Eric Shuster and Ted Nichols, respectively, inaugurates the event with its annual spring concert 7:30 p.m. Thursday, April 7, in Holloway Hall Auditorium.

The percussionist-brother duo Steady State continues the series at 7:30 p.m. Friday, April 8, in the Great Hall of Holloway Hall. Consisting of Eric Shuster, of SU's Music, Theatre and Dance Department, and Tim Shuster, a musician and educator based in Austin, TX, the duo performs recent works from Princeton University-affiliated composers Wally Gunn and Dave Molk.



Senior music majors Becca Doughty and Marisa Lacey conclude the festival with a joint percussion recital at 3 p.m. Saturday, April 9, also in the Great Hall.

Admission is free and the public is invited. For more information call 410-543-6385 or visit the SU website at www.salisbury.edu.