Wednesday, May 24, 2017
SU Students Help Community Organizations Raise Nearly $40,000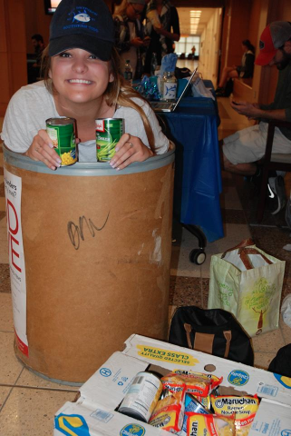 SALISBURY, MD---Students in Paula Morris' Advertising and Promotions Management classes at Salisbury University helped community organizations raise nearly $40,000 in donations and in-kind services this fall.

Each semester, Morris tasks students in the Franklin P. Perdue School of Business with developing new or promoting pre-existing fundraisers for local charities to give them real-world experience.

"This is service learning, but it's also a way to teach implementation of business plans," said Morris. "The students learn that things seldom go as planned."

Activities included everything from a canned food scuplture contest, to a bake sale, to an on-campus date auction. Students also assisted in marketing pre-existing fundraisers for area organizations.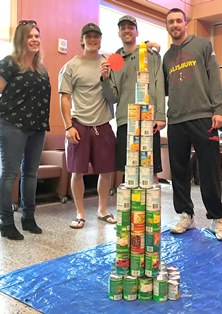 Proceeds benefited groups including Girl Scouts of the Chesapeake Bay, Hope and Life Outreach Ministries (HALO), Help and Outreach Point of Entry (HOPE), Big Brothers Big Sisters of the Eastern Shore, Prince Street Elementary School, Habitat for Humanity of Wicomico County, the American Cancer Society, the Salisbury Soccer Club and the Somerset County Arts Council's WBYC-FM radio station, among others.

Students also assisted with SU-related initiatives including the men's lacrosse team's LAX for Leukemia day, the Mid-Atlantic Sales and Marketing Institute (MASMI) and studnt radio station WXSU.

For more information call 410-543-6030 or visit the SU website at www.salisbury.edu.