Thursday, September 14, 2017
SU Student Voting Increased in 2016 Election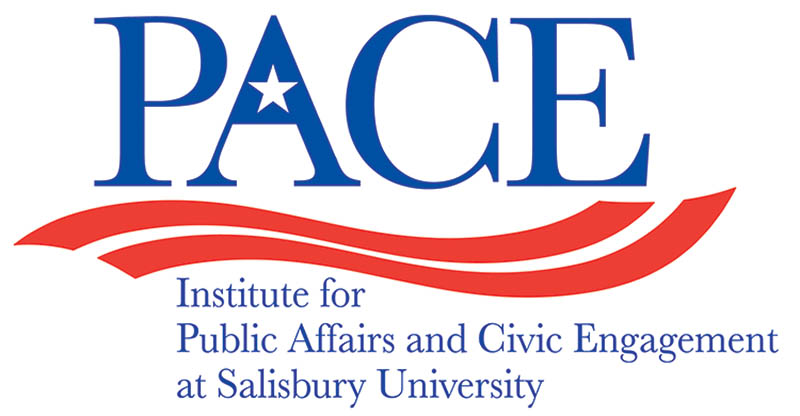 SALISBURY, MD---Salisbury University saw student voting increases during the 2016 presidential election, according to recent data from Tufts University's National Study of Learning, Voting and Engagement.

According to the study, SU's student voting rate increased more than 5 percent over the previous presidential election, from 42.8 percent in 2012 to 48 percent in 2016.

That percentage represents an additional 436 SU student voters in 2016 over 2012. Some 4,043 SU students voted in the 2016 election, the Tufts study showed. Broken down by gender, the number of female students voting increased by 8 percent, while the number of males voting rose by some 4.7 percent

SU also saw increases in voter registration (up 7.5 percent to 85.5 percent of the total student body) and early voting (4.3 percent more than in 2012).

Some of the gains may have been the result of a campus-wide "Squawk the Vote" campaign, coordinated by SU's Institute of Public Affairs and Civic Engagement (PACE) and Political Science Department.

Beginning during the spring primary election season and continuing through the fall general election, PACE trained over 30 student voting assistants. They staffed dozens of voter registration and information tables, and presented to classes and organizations.

At those tables, students also could check to see if they were registered to vote (and register if they weren't), find out their polling location, fill out absentee ballot requests, and learn about campus lectures, debates, forums and discussions about candidates and party platforms.

"Squawk the Vote" also heavily promoted early voting via an email and social media campaign, letting students know they could vote in their local area while home for weekend visits.

"While we cannot say all the increases were a direct result of this program, we feel confident that these efforts were a factor in SU's increased voter registration and turnout," said Dr. Sarah Surak, PACE co-director.

For more information call 410-677-5045 or visit the PACE website at www.salisbury.edu/pace.