Thursday, June 23, 2016
SU Professors Earn $150K from MHEC to 'Energize College Hopefuls'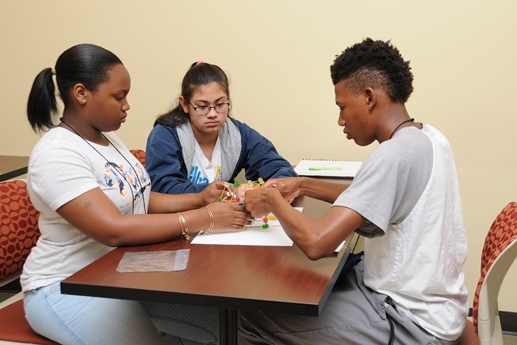 SALISBURY, MD---Two Salisbury University faculty have received nearly $150,000 to help educate local students about attending college.

Dr. Brandy Terrill of SU's Teacher Education Department and Dr. Randall Cone of the Mathematics and Computer Science Department earned the one-year grant from the Maryland Higher Education Commission's College Preparation Intervention Program. Working with Wicomico County, their project is focused on "Energizing New College Hopefuls through the Arts, Numerical Sciences and Technology."

As part of the grant, they are hosting 30 incoming ninth-graders and 12 middle and high school teachers from area schools for a week-long summer academic experience.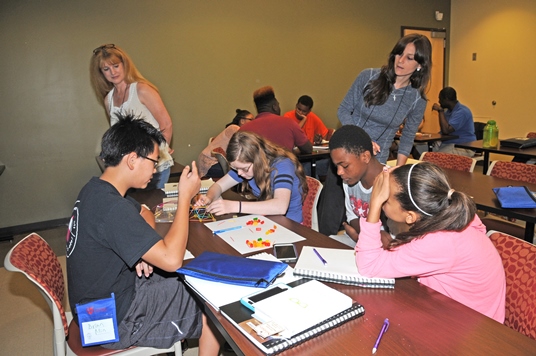 "These are kids who normally would not have college on their horizons," Cone said. "They have the talent and aptitude for success, but they face social, economic or other disadvantages. We want to show them that college can be a very positive and worthwhile experience."

Terrill and Cone also want to help the students do better on standardized testing in high school by showing them how their reading, writing and mathematics skills are connected to the world around them.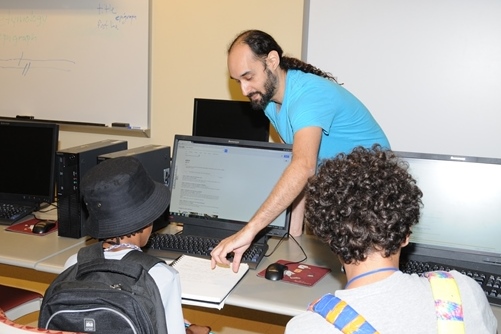 The camp includes such sessions as art and arithmetic; baseball and math; poetry; supercomputers; argument, debate and opinion; personal narratives; math and money; and more.

For many of the students, however, the best part of the day is getting to eat in SU's Commons and play in Maggs Gym (just like real college students!), Cone said.

Throughout the year, Terrill and Cone also will host weekend workshops and activities like a basketball night. Approximately 10 SU faculty are assisting with the camp.

The MHEC grant supports the Maryland Gaining Early Awareness and Readiness for Undergraduate Programs (GEAR UP) initiative.

For more information call 410-543-6030 or visit the SU website at www.salisbury.edu.