Wednesday, March 29, 2017
SU Opera Theatre Presents 'The Old Maid and the Thief' April 27-30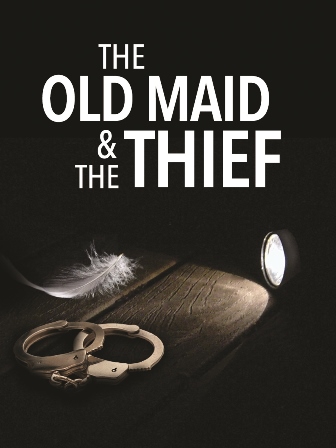 SALISBURY, MD---Salisbury University's Opera Theatre Ensemble presents Gian Carlo Menotti's The Old Maid and the Thief Thursday-Sunday, April 27-30, in the Great Hall of Holloway Hall.

Curtain is 8 p.m., 2 p.m. Sunday. Co-directed by Drs. John Wesley Wright and William Folger, and Thomas Anderson, of the Music, Theatre and Dance Department, the 1939 comic opera originally was conceived for NBC Radio.

The one-act show centers on Miss Todd, a small-town busybody of high standing in her community. Her housemaid, Laetitia, is a young eavesdropper, wary of becoming an old maid like Todd. When Bob, a wandering vagrant, comes to the door one day, Laetitia is smitten, convincing Todd to let him stay. As it turns out, little convincing is required — Todd is smitten, as well.

After hearing reports of an escaped convict in the area, Todd begins to suspect it might be Bob. She tries to entrap him, but ultimately discovers she needs more money herself and resorts to stealing from her neighbors. The trio's crimes escalate from there as both Laetitia and Todd vie for Bob's affections.

American Spiritual Ensemble mezzo-soprano Lucia Bradford, who portrayed the Principessa in last season's SU Opera Theatre production of Puccini's Suor Angelica, returns to sing the role of Miss Todd.

Other Opera Theatre Ensemble singers include soprano Maggie Jones as Miss Pinkerton, soprano Katie Barton as Laetitia and baritone Jeffrey Todd as Bob. The production also features SU alumnus and drag artist Jeremy Bernstein (AKA "Magnolia Applebottom") as the radio host and on-set sound engineer.



Sponsored by the Music, Theatre and Dance Department, admission is $12, $9 for seniors age 62+, SU alumni and students. SU students with ID receive one ticket free for Thursday's performance only (reservation required). Tickets are available in advance at www.salisbury.edu/performingarts and at the door.

For more information call 410-543-6385 or visit the SU website at www.salisbury.edu.