SU Fulbright Scholars Travel to Israel, Ghana
Tuesday November 10, 2009
SALISBURY, MD---Two professors from Salisbury University's Charles R. and Martha N. Fulton School of Liberal Arts have been named Fulbright Scholars, one of higher education's highest honors, for the 2009-2010 academic year.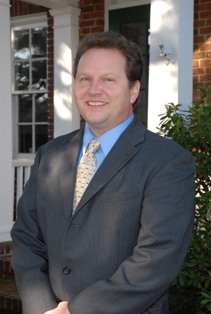 Dr. Brian Polkinghorn of the Department of Conflict Analysis and Dispute Resolution will spend six months at Tel Aviv University in Israel, while Dr. James King of the English Department will spend five months at the University of Ghana at Legon. Their appointments begin in January 2010.
Selected for achievement and leadership, the professors are among some 800 U.S. faculty and professionals going abroad this year on Fulbrights. Established in 1946, the international exchange program operates in more than 150 countries.
The executive director of SU's Center for Conflict Resolution, Polkinghorn will help launch the new English language version of Tel Aviv University's M.A. in conflict resolution and mediation with Dr. Ephraim Ya'ar, director of the university's Evens program in international conflict and mediation. He also will further his research on graduate programs in conflict resolution and take part in several ongoing conflict intervention projects in Israel, including work with the Office of President Shimon Peres, winner of the 1994 Nobel Peace Prize.
For the past 17 years, Polkinghorn has taught more than 35 different courses in conflict resolution in a range of areas including international and environmental conflict processes, theories, design and methods. He has also practiced, trained and conducted conflict research in more than 30 countries taking part in protracted, highly complex and sensitive international disputes. Recently he worked with the United Nations mandated University for Peace in Costa Rica, where he is providing program development expertise to assist 17 universities from Southeast Asia, India, the Middle East and the Horn of Africa in simultaneously constructing masters' programs in peace and conflict studies.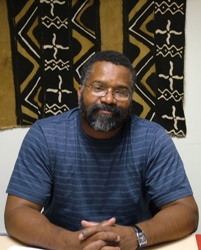 During his Fulbright tenure, King will team-teach a course on the history of the country's Pan-African movement with Dr. Yaw Bredwah-Mensah, an archeologist. He also will conduct research at sites surrounding the university to complete a co-authored book on the history of the Pan-African movement.
The book will examine the movement via the connections between Kwame Nkrumah, Ghana's first president, and W.E.B. Du Bois, African-American sociologist, public intellectual and Ghana's "first citizen," and their project, The Encyclopedia Africana, between 1961 and 1963.
King earned his Ph.D. in English literature from the City University of New York's Graduate School and University Center in Manhattan. He joined the SU faculty in 2007 and specializes in 20th century African-American literature and the literature of slavery. Last semester he led a group of SU students on a spring break study abroad trip to Ghana, establishing Salisbury's first formal connection in that country.
Sponsored by the U.S. Department of State's Bureau of Educational and Cultural Affairs, the purpose of the Fulbright Scholars program is to build mutual understanding between the U.S. and people worldwide. For more information call 410-543-6030 or visit the SU web site at www.salisbury.edu.
SHARE