SU Faculty Recital Friday, November 4
Wednesday October 26, 2016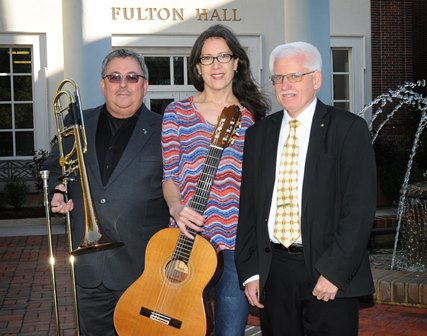 SALISBURY, MD---Drs. William Folger and Danielle Cumming, and Lee Knier of Salisbury University's Music, Theatre and Dance Department perform a faculty recital on piano, guitar, trombone and euphonium Friday, November 4.

Their performance is 7:30 p.m. in the Great Hall of Holloway Hall.

Selections include George Gershwin's Prelude No. 2 ("Blue Lullaby"), Leonard Bernstein's "Elegy for Mippy II" and Goff Richards' "Midnight Euphonium," among others. Also featured is Gospel Song Fantasy, a Bruce Stark-arranged medley of songs including "Michael Row the Boat Ashore," "Joshua Fought the Battle of Jericho," "Just a Closer Walk," "Swing Low, Sweet Chariot" and "Amen."

Sponsored by the Music, Theatre and Dance Department, admission is free and the public is invited. For more information call 410-548-5588 or visit the SU website at www.salisbury.edu.



SHARE