Wednesday, March 9, 2016
SU Faculty, Alumni Discuss 'Catan,' Other Topics at Joint Mathematics Meeting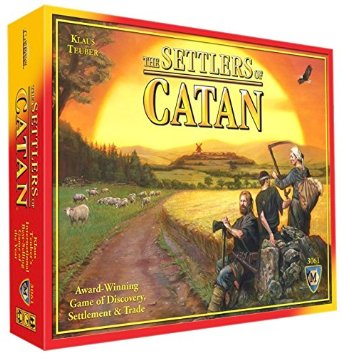 SALISBURY, MD---Can the popular German board game The Settlers of Catan be used to effectively teach students advanced mathematical concepts?

Dr. Jathan Austin '05, faculty in Salisbury University's Mathematics and Computer Science Department, thinks so. He presented on "Catan" – as fans call it – at the 2016 Joint Mathematics Meeting in Seattle, WA.

SU was well-represented at the conference with seven professors, at least six alumni and one professor emeritus participating. Held annually by the Mathematical Association of America and the American Mathematical Society, the event is considered the "largest mathematics meeting in the world," with over 6,000 participants.

Austin and his collaborators have explored how the game, which focuses on building settlements and acquiring resources, provides interesting, open-ended scenarios for students to use mathematics.


"We explored different strategies for placing initial settlements in Catan as a possible means of teaching students about probability," he said. "Our inspiration was twofold; we enjoy board games and we like to try to incorporate novel techniques into our teaching."

He and Dr. Susanna Molitoris-Miller of Kennesaw State University published on the topic in The College Mathematics Journal last fall, and they are working with SU alumnus Jonathon Miller '06, also of Kennesaw State, and Dr. Brian Kronenthal of Kutztown University, on a second article about Catan that addresses "combinatorial questions of interest to the game." Created in 1995 by Klaus Teuber, Catan has been called the Monopoly "of our time" by The Washington Post.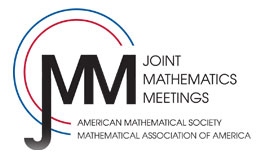 Also presenting at the conference from SU were Drs. Kathleen Shannon on "Freshman-Level Discrete Mathematics as an Introduction to Proof" and Lori Carmack on "Assigning Homework via Interleaved Practice." Dr. Randall Cone '98 gave two talks on "Nevermore: Mathematics of 'The Raven'" and "An IBL (Inquiry Based Learning) Life: The Story of Mr. Harry Lucas Jr." Dr. Lee May presented the IBL-focused talk "Season-Long Batting Slumps in Major League Baseball." Austin presented a second talk on "Exploring Hall's Genealogy of Pythagorean Triads." Dr. Alexander Halperin spoke on "Large Hamiltonian Balanced Bipartite Graphs with Arbitrary Partitions" and participated in Project NExT, a national competitive program for mathematics faculty.

Several SU alumni also were involved: Susan (Rains) Bell '97 of the University of New England moderated a session on teaching Calculus I, while Dr. Nicole (Miller) Juersivich '01 of Nazareth College discussed designing a mathematics education research course and transitioning to IBL in calculus. Also attending were Dr. Alfred Beebe from SU, and two other alumni: Katherine Burris '15, a University of Alabama at Huntsville graduate student, and Dr. Tom Fitzkee '89 of Francis Marion University.



In addition, Austin, Shannon, Cone, Halperin and Fitzkee joined SU professor emeritus Ben Fusaro at a meeting of judges and organizers of the decade-old Moody's Mega Math Challenge, a national high school mathematical modeling contest.

"The meetings are always exciting, exhausting and invigorating," said Shannon, adding that "getting to see so many alumni successful, happy and contributing to the discipline made this meeting the best yet."

For more information call 410-543-6030 or visit the SU website at www.salisbury.edu.