Friday, April 28, 2017
SU Economics Program Ranked Among 'The Best Colleges For Economics Majors'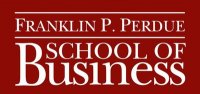 SALISBURY, MD---Want a job in economics? Come to Salisbury University.

That's the message from Zippia.com, a new career choice website for recent graduates. Zippia recently cited the Economics Program in SU's Franklin P. Perdue School of Business as providing the best employment opportunities for graduates in Maryland.

The rating was based on data from the National Center for Education Statistics and the U.S. Department of Education's College Scorecard.

Salisbury is in good company. Other universities ranked No. 1 in their states include Virginia Tech, the University of Notre Dame, Clemson University and the University of Delaware.

Nationwide, SU placed 22nd out of 50 schools on the list, above universities including Texas A&M, West Virginia, Gonzaga and Auburn universities, among others.

For the full list, visit www.zippia.com/economics-major/#best-colleges-for-jobs.



For more information call 410-543-6030 or visit the SU website at www.salisbury.edu.