Monday, May 3, 2010
SU Community Leadership Awards Honor Dr. Peggy Naleppa and the United Way
SALISBURY, MD---Salisbury University recently honored two leaders whose dedicated efforts help thousands of people each year—not only in the local community, but across the entire region.

Recipients of the 2010 President's Distinguished Community Leadership Award are: Dr. Peggy Naleppa, who oversees Delmarva's leading heath care system, and the United Way of the Lower Eastern Shore, which is the area's largest non-governmental direct funder of community charitable programs.

Their work was celebrated during SU's 84th year Spring Commencement on Friday, May 21, at the Wicomico Youth and Civic Center.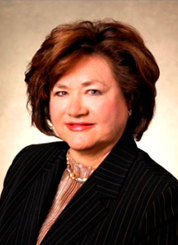 With more than 30 years experience in health care, Naleppa is the president and CEO of Peninsula Regional Medical Center and the Peninsula Regional Health System, which serve nearly 500,000 patients annually. Under her leadership, the medical center has been ranked among the top 5 percent of U.S. hospitals for clinical excellence by HealthGrades, Inc. for two consecutive years.
As the chief strategist, Naleppa sets high expectations for her team and has emphasized raising safety standards, and developing better organizational systems and processes. Always working proactively, she provided oversight to the H1N1 implementation team for PRMC, and also has developed a robust five-year strategic plan that addresses the clinical integration of health care reform. In addition, she was one of the driving forces behind a $100 million expansion project that increased private patient rooms and specially designated clinical areas.
Naleppa's nomination materials called her "a leader on the move" who has been successful in advancing quality health care services for people of all ages across Delmarva. It also recognized that she is "an integral part of the community, far beyond the boundaries of the medical center walls." She is engaged in everything from the arts to economic development to education, especially supporting the training that SU provides students preparing to enter the health care field. In 2009, she chaired the Wicomico March of Dimes and, with her husband Dan, personally sponsors the Life Crisis Center's child advocacy unit.
A registered nurse, Naleppa earned her doctorate from the University of Maryland University College. She is an American College of Healthcare Executives fellow, was named president of the Healthcare Financial Management Association's Maryland chapter, and has held leadership positions with the Maryland Hospital Association.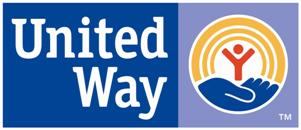 The United Way of the Lower Eastern Shore has been a leader in offering critical support for community neighbors in need for more than 65 years. Fostering compassion, stewardship, charitable giving and education, the organization is a valuable resource for the less fortunate. It touches more than 100,000 lives annually in Wicomico, Worcester, Somerset, and Dorchester counties by providing helpful volunteers and funding necessary programs.
Some 50 nonprofit health and human service programs receive critical funding each month, dollars which support everything from emergency food provisions to youth mentoring to hospice care for the uninsured. This year alone the organization has given a record $1.135 million to local initiatives.
According to the United Way's nomination materials: "These programs are focused on helping children and youth succeed, assisting our aging and vulnerable populations, and providing emergency and crisis assistance for those in need. ...Helping those in our community who need it most must be a priority." The organization was also thanked for its unmatched, monumental impact on the community, and for helping important nonprofit organizations and programs survive, thrive and grow on the Lower Shore.
Emergency and crisis assistance programs supported by the United Way include Catholic Charities, Coastal Hospice and the Life Crisis Center. Working to alleviate unprecedented demand during difficult economic times, the organization increased funding for such programs by 47 percent last year. Youth projects include Salisbury Urban Ministries and Big Brothers/Big Sisters, while senior services include MAC Inc's Meals on Wheels. The United Way is only able to offer such financial support with the help of more than 12,000 donors, including over 200 local businesses.
The President's Distinguished Community Leadership Awards are presented annually in two categories: individual and organization. Those in Wicomico, Worcester, Somerset and Dorchester counties in Maryland, Accomack and Northampton counties in Virginia, and Sussex County in Delaware are eligible.
Past winners have included the Community Foundation of the Eastern Shore; former Maryland Secretary of Agriculture Lewis Riley; Women Supporting Women and its founder, Sue Revelle; MAC Inc; and community leader Henry Hanna, III.
"Dr. Peggy Naleppa and the United Way of the Lower Eastern Shore do great work in our community," said Town-Gown Council Chair Scott Jensen. "The award allows SU to not only say 'thank you' to a community which has been remarkably generous to the campus, but also to celebrate the honorees as exemplars of civic excellence and models of action for our students. It's a win-win for all."
For more information call 410-543-6030 or visit the SU Web site at www.salisbury.edu/communityleadership.