Tuesday, May 3, 2016
SU 90th-Year Spring Commencement Scheduled May 18-19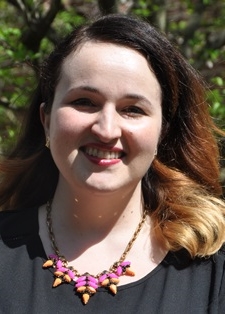 Alexandra Ginta Martin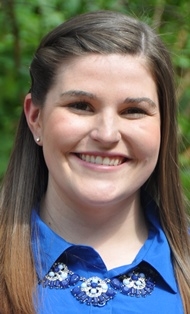 Michaela Hatlee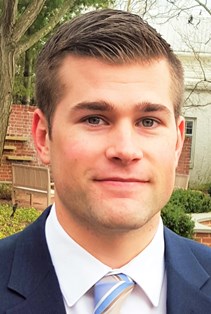 Aaron Wilson

SALISBURY, MD---Salisbury University graduates one of the largest classes in its 90-year history during this year's Spring Commencement exercises.

Some 201 students receive master's degrees during this year's graduate ceremony 6 p.m. Wednesday, May 18. Undergraduates follow on Thursday, May 19. Students in the Richard A. Henson School of Science and Technology and Samuel W. and Marilyn C. Seidel School of Education and Professional Studies turn their tassels at 10 a.m. Students in the Charles R. and Martha N. Fulton School of Liberal Arts and Franklin P. Perdue School of Business cross the stage at 2:30 p.m. Some 1,487 receive the Bachelor of Science, Bachelor of Arts, Bachelor of Fine Arts and Bachelor of Arts in Social Work.



.: Related Sites :.

.: Related News :.

All ceremonies are at the Wicomico Youth & Civic Center.

Alexandra Ginta Martin joins her fellow students as the speaker for the graduate ceremony. Undergraduate ceremony student speakers are Michaela Hatlee of Horseheads, NY, at 10 a.m. and Aaron Wilson of Easton, MD, at 2:30 p.m.

Also honored during the morning ceremony are the 2016 President's Distinguished Community Leadership Award recipients. Real estate developers and community advocates Palmer Gillis and Tony Gilkerson receive this year's individual award, while Salisbury Neighborhood Housing Services is recognized with the organizational honor. Maryland Lt. Governor Boyd Rutherford speaks at the afternoon ceremony.

Originally from Sibiu, Romania, Martin earned her bachelor's degrees in international relations and European studies from the Lucian Blaga University of Sibiu. Upon immigrating to the Delmarva Peninsula in 2007, she sought to pursue a complementary master's degree.

"Salisbury made the most sense and had the exact academic program that I was interested in," said Martin, now a resident of Ocean City, MD. She earns her M.A. in conflict analysis and dispute resolution (CADR).

"From the very beginning, I found the atmosphere at Salisbury positively engaging, which motivated me to participate in various activities and research projects," she said. "I particularly enjoyed being involved in the One Person Can Make a Difference Lecture Series, which gave me the opportunity to meet and learn from some of the most inspiring individuals from all corners of the world."

Within SU's CADR Department, she found mentors in Drs. Brian Polkinghorn and Soosaipillai Keethaponcalan. She will join them on faculty this fall, using the experience to decide whether a teaching career is the right fit for her. If it is, she plans to pursue her Ph.D. in the field. If not, she hopes to seek a career in diplomacy, preferably with the U.S. State Department.

She encouraged her fellow students to network with others and remain engaged academically, politically and civically following graduation.

Among undergraduates, some 743 receive their diplomas during the morning ceremony on May 19. They will hear from Hatlee, who earns her B.S. in early childhood education. She decided SU was the right school early in her college search process.

"The minute I stepped on campus, I knew this was where I wanted to be," she said, adding that not only did it have a well-known education program, but it was just the right size, unlike other campuses she visited, including the University of Maryland, College Park, and University of Delaware, which seemed too big.

Hatlee said her fellow students became like family to her during the past four years. She encouraged them to not "confine yourself to your comfort zones" after graduation. "I'm so glad that I took risks and got involved."

As an SU student, she volunteered for many organizations and events, including Habitat for Humanity, the Special Olympics, the American Cancer Society's Relay For Life, and the SU Student Government Association's Big Event and I Love Salisbury community cleanup days. She also made connections and helped the community as president of SU's Girls on Top of the World service organization.

In the classroom, she "got a little bit of everything from [her] professors." As examples, she noted learning about classroom management and professionalism from Dr. Diallo Sessoms, and how to nurture students from Drs. Patricia Dean and Teena Gorrow. "They all inspired me," she said.

After graduation, she hopes to inspire her own students as an elementary school teacher.

In the afternoon, Wilson joins some 744 fellow graduates. A non-traditional student, the former U.S. marine found inspiration to return to college from someone much younger than him: his daughter, Madison. He was attending school in Denver, CO, when he and his wife learned they were expecting.

At that time, they made the decision to move to the Eastern Shore to be closer to family. His college days may have ended there had he not decided to return to school to set a good example and provide a better future for his daughter. He chose Salisbury — the same school from which has father, George Wilson, earned his degree in 1982 — to serve as the final (for now) step in his educational journey.

At SU, he found "a sense of community that I attribute to the Eastern Shore way of life." This included faculty and staff who were happy to help, including Dr. Dustin Chambers and Nicholas Busko of the Economics and Finance Department; Drs. Alfred Beebe and Mike Bardzell of the Mathematics and Computer Science Department; and Mancy Wilson, veterans and military affiliated coordinator in the Registrar's Office.

He encouraged his fellow graduates to continue demonstrating the work ethic and commitment in their careers that they showed—or, in some cases, learned—while pursuing their degrees: "It's OK to not know if your first job is going to be the right fit. It's OK to have another trial-and-error period. Companies hire people who they feel have the ability to learn, and we have shown the world that not only do we have the ability, but we can and will excel."

After graduation, he will serve as an analyst for Allen Harim Foods.

Admission to Commencement is by ticket only. A reception at the Civic Center follows each ceremony. For more information call 410-543-6030 or visit the SU website at www.salisbury.edu.