Friday, February 6, 2009
SSO Valentines Day Concert Features Pianist Eric Street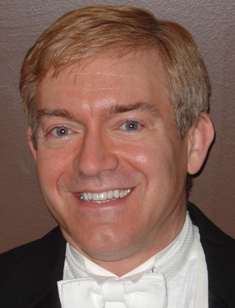 SALISBURY, MD---Acclaimed pianist Eric Street joins the Salisbury Symphony Orchestra for a Valentine's Day concert 8 p.m. Saturday, February 14, in Holloway Hall Auditorium.
Conducted by Dr. Jeffrey Schoyen, the SSO program includes Gershwin's "Rhapsody in Blue."
Street has won praise as a pianist in more than 30 countries on six continents. Standing ovations followed his debuts in Carnegie Recital Hall (New York), Paris, Cairo, London, St. Petersburg, Rio de Janeiro, Rome, Berlin, Vienna, Salzburg and Prague. He has been widely telecast abroad, most recently throughout the Russian Republic from the U.S. Embassy in Moscow.
"Dr. Street is a wonderful pianist and the SSO looks forward to sharing the stage with him," said Schoyen.
Composed in 1924, "Rhapsody in Blue" premiered in New York City with Paul Whiteman's band—Gershwin at the piano. Gershwin's strength was in melody, not structure, and the unique piece had a major impact on serious classical music composers such as Ravel and Stravinsky, who explored jazz in their works.
Other pieces performed during the concert include Glazunov's "The Raymonda Suite" and Bizet's "Overture from Carmen."
Studying under Rimsky-Korsakov, Glazunov wrote his first compositions at an early age. For many years, he taught at the St. Petersberg Conservatory and became its director. He wrote the ballet Raymonda, from which "The Raymonda Suite" hails, in 1898 during what many music historians consider his most creative period.
Carmen debuted at Paris' Opera Comique in 1875, several month's before Bizet's death. Full of color and exciting, forceful rhythm, Carmen has none of the stylized traditions of classical opera. Though it was not immediately popular because of its passionate force which shocked the conservative French audience, it is now one of the world's most performed operas.
Sponsored by John Proctor, admission to the SSO concert is $20, $15 for seniors, $5 for children 12 and under. For tickets visit bookstore.salisbury.edu and click on "Box Office."
For more information call 410-548-5587 or visit the SU Web site at www.salisbury.edu.