Wednesday, August 31, 2016
SGA Hosts 'Hungry for Change' Documentary Screening September 8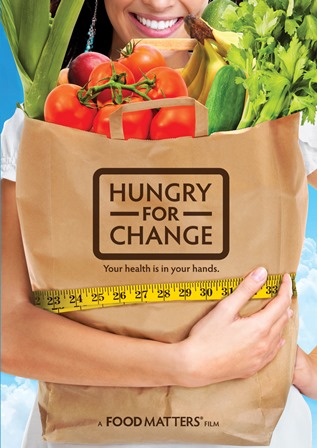 SALISBURY, MD---Salisbury University's Student Government Association hosts a screening of the documentary Hungry for Change 7:30 p.m. Thursday, September 8, in Holloway Hall Auditorium.

The 2012 film by nutritional consultants-turned-filmmakers James Colquhoun and Laurentine ten Bosch is a follow-up to their bestselling 2008 documentary Food Matters.

Featuring interviews with bestselling health authors and medical experts, as well as average people dealing with illness and obesity, the film explores strategies the diet, weight loss and food industries allegedly have used to keep consumers "hooked" on their products. The experts offer tips for having a healthier body and escaping the "diet trap."

Admission is free and the public is invited. For more information call 410-548-4757 or visit the SU website at www.salisbury.edu.