Monday, March 24, 2014
Renowned Critic Camille Paglia to Speak at SU Apr. 1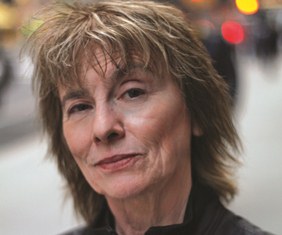 SALISBURY, MD---Renowned academic, author, critic and feminist Camille Paglia discusses two radical 20th-century art movements during the presentation "Dada and Surrealism" 5 p.m. Tuesday, April 1, in Salisbury University's Holloway Hall Auditorium.

The University Professor of Humanities and Media Studies at the University of the Arts in Philadelphia, Paglia is the author of six books, including the bestselling Sexual Personae: Art and Decadence from Nefertiti to Emily Dickinson. Her most recent, Glittering Images: A Journey Through Art from Egypt to Star Wars, examines 29 examples of traditional, performance and pop art throughout history, from funerary images of Queen Nefertari to George Lucas' Episode III: Revenge of the Sith.

Additional works include Break, Blow, Burn, a critical look at 43 poems from Shakespeare to Coleridge, and Sex, Art and American Culture, a collection of essays on the cultural debate. Paglia has been celebrated beyond her writings as one of the top 100 public intellectuals by the journals Foreign Policy and Prospect.

Paglia is a co-founding contributor of Salon.com, which calls her "a challenging provocateur." She is a contributing editor at Interview magazine and a member of the editorial board at Arion, a scholarly journal of classics and the humanities.

She has lectured at universities and libraries and appeared on television and radio in North and South America, as well as Europe. She also served as a judge on the non-fiction panel for the 2009 National Book Awards.

Sponsored by the Art Department and Charles R. and Martha N. Fulton School of Liberal Arts, admission to her talk at SU is free and the public is invited. For more information call 410-543-6270 or visit the SU website at www.salisbury.edu.