Pohanka Establishes International Business Scholarship at SU
Thursday March 13, 2014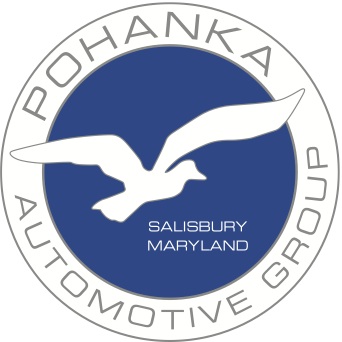 SALISBURY, MD---When most people consider Pohanka of Salisbury, they usually are thinking about cars.
Soon, students in Salisbury University's Franklin P. Perdue School of Business may begin associating the automotive dealer with airplanes instead.
The Salisbury University Foundation, Inc. recently announced a $20,000 gift from Pohanka to establish the Pohanka of Salisbury International Business Scholarship. Winners of the award will use the money to supplement the cost of international air transportation when studying abroad.
"In an increasingly global economy, it is important for business students to experience other cultures," said Sandy Fitzgerald-Angello, Pohanka vice president and dealer operator. "Finances sometimes can be a barrier for students with a desire to study abroad. This scholarship will allow us to lower that obstacle, helping them better prepare for the workforce."
"Spending a semester studying abroad is a critical part of the education of international business students," said Dr. Bob Wood, dean of the Perdue School. "These scholarships will allow more students to experience the business, culture and language in foreign countries."
Students applying for the scholarship must be enrolled full time at SU with a declared business major, have a grade point average of 3.0 or higher and be enrolled in an international study abroad program. Application deadline is Tuesday, April 1. The first scholarships will be presented next fall.
"We are appreciative of Pohanka's commitment to help provide a more global experience for our business students," said Jason Curtin, deputy director of the Salisbury University Foundation, Inc. "Creative and imaginative gifts like this really do have an impact."
For more information call 410-543-6030 or visit the SU website at www.salisbury.edu.
SHARE