Monday, January 14, 2013
New SU Foundation Scholarship Honors Delegate D. Page Elmore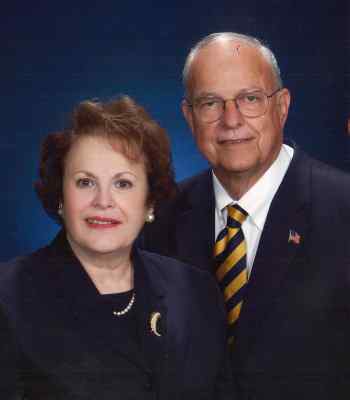 SALIBURY, MD---The late Maryland Delegate D. Page Elmore was a friend of Salisbury University and the Eastern Shore.

To honor his memory, and encourage public service among the next generation of civic leaders, his wife, Carolyn, has given $10,000 to the SU Foundation, Inc. to establish the D. Page Elmore Legislative Memorial Award. Helping to defray expenses for SU interns working in Annapolis through the University's Institute for Public Affairs and Civic Engagement (PACE), the inaugural scholarship will be given this spring.

"I wanted to do something that would have a direct impact on students," Carolyn said. "I wanted to leave a living legacy that would enable those interested in government to pursue an internship at the state legislature. Page would be pleased to know that his love for serving in the legislature and representing the people of the Eastern Shore is recognized."

"The SU Foundation is grateful to Carolyn for making such a generous gift to not only honor a longtime board member and University supporter, but also to enhance the educational experience of students who are following in his footsteps," said Jason E. Curtin '98, director of development and SUF assistant executive director.

Prior to his death in 2010, Elmore served in the House of Delegates and chaired the Eastern Shore Delegation.

He was a Foundation Board member for over a decade, contributing as treasurer and on committees including Investment and Audit, Scarborough Leadership Center, Public Radio and Nominations. A lover of regional history, he also was a longtime Nabb Research Center board member. Generous to SU's students, he encouraged the College Republicans to become involved in civic life and honored championship-winning student-athletes on the floor of the House. He also endowed SU's Margaret Johnson Elmore Nursing Scholarship in memory of his mother, a nurse.

The entire Elmore family has longstanding ties to SU. Carolyn and her daughter Diana Mears Hampton Fuhrman earned their Master of Education degrees at Salisbury. Daughter Kathryn Elmore Thomson received her B.A. in political science, while daughter-in-law Jennette Altvater Mears received both bachelor's and master's degrees from SU.

Anyone who is interested in contributing to the new scholarship fund may contact Curtin at jecurtin@salisbury.edu.