Tuesday, April 17, 2012
'New Media Mix Tape' Show Highlights Student, Faculty Works Thursday, April 19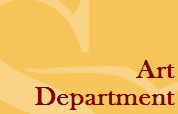 SALISBURY, MD---The Salisbury University Art Department showcases work by new media students during its fifth annual Spring New Media Mix Tape show 6-10 p.m. Thursday, April 19, at Sea Gull Square.

The exhibition includes projects in audio, 2-D and 3-D animation, soundtracks and remixed films. A screening of Fritz Lang's classic 1927 silent science fiction film Metropolis, with a live soundtrack performance by SU faculty Tara Gladden, David Gladden and Preston Poe, is 8-10 p.m.

Admission is free and the public is invited. For more information call 410-543-6030 or visit the SU Web site at www.salisbury.edu.