Tuesday, November 26, 2013
Melissa Harvey Joins Salisbury Symphony Orchestra for 'Arias and Orchestral Selections from Famous Operas' Saturday, December 7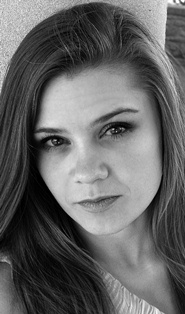 SALISBURY, MD---The Salisbury Symphony Orchestra's annual Holiday Concert, "Arias and Orchestral Selections from Famous Operas," with guest soprano Melissa Harvey, is 7:30 p.m. Saturday, December 7, in Holloway Hall Auditorium.

A pre-concert arts and crafts sale to benefit the SSO is 6-7:30 p.m. in the Holloway Hall Social Room.

Directed by Dr. Jeffrey Schoyen, the concert features holiday favorites such as Rimsky-Korsakov's "Christmas Eve," as well as Leonard Bernstein's coloratura showstopper "Glitter and Be Gay" from Candide, and Mozart's overture and arias from The Seraglio and The Magic Flute. The University Chorale joins the orchestra during part of the program.

Harvey has performed with the New York City Opera, Gotham Chamber Opera and Opera Company of Philadelphia, among others. Her roles have included Papagena in Mozart's Die Zauberflöte (The Magic Flute), Testo in Monteverdi's Il Combattimento di Tancredi e Clorinda, Le Rossignol in Ravel's L'enfant et les Sortièges and the title character in Menotti's Amahl and the Night Visitors.

In concert, she has served as soprano soloist for Carl Barnett's The World Beloved: A Bluegrass Mass, Mendelssohn's Elijah and Hear My Prayer, Fauré's Requiem and Bach's Cantata 78, among others.

.: Related Sites :.

.: Related News :.

Admission is $20, $15 for seniors, $5 for children ages 18 and under and non-SU students with ID. To purchase tickets, visit the Information Desk of the Guerrieri University Center or the SSO website at www.SalisburySymphonyOrchestra.org.

A parking shuttle runs from the Guerrieri University Center parking lot off Dogwood Drive from 6:30-7:30 p.m., returning following the concert.

The concert is sponsored by Kuhn's Jewelers, Eastern Shore Coffee & Water, Erick Sahler Serigraphs, Staples & Associates Insurance & Finance, the National Endowment for the Arts, the Maryland State Arts Council and the Salisbury Wicomico Arts Council.

For more information call 410-543-6385.