Long Appointed Co-Director of PACE
Friday May 30, 2008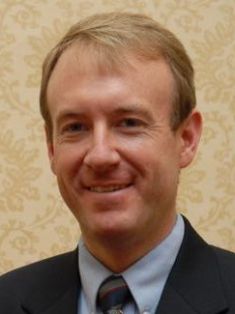 SALISBURY, MD---Dr. Creston Long, assistant professor in Salisbury University's History Department, has been named the new co-director of SU's Institute for Public Affairs and Civic Engagement (PACE).
Long succeeds political science professor Dr. Harry Basehart, PACE's co-founder and co-director for nine years.
"Dr. Creston Long's commitment to excellence in teaching, his familiarity with PACE, and his passionate interest in public affairs and civic engagement make him the perfect choice to join the PACE team," said SU Provost Tom Jones.
Dr. Fran Kane, PACE co-founder and co-director agreed: "We will miss Harry Basehart tremendously for his leadership and civic commitment, but we are confident that Creston Long will bring the same intellectual vigor and enthusiasm to PACE."
Long has already been actively involved with several PACE initiatives, including voter registration and the Presidential Citizen Scholar Program, which teaches college students good citizenship tools through special classes and public forums.
"Since I began teaching at SU, I have admired the work that PACE does for the University and the larger community," said Long. "Now I look forward to being a part of the PACE team, especially as we develop new ways to instill in students a strong sense of active citizenship that they may carry with them throughout their lives."
During his tenure at SU, Long has epitomized scholarship and community involvement. He's been active in the Edward H. Nabb Research Center for Delmarva History and Culture and the Pemberton Hall Foundation, and served as the program chair of the 22nd National Conference of Undergraduate Research (NCUR) conference, held on campus in April.
Long earned his doctorate from the College of William and Mary, his M.A. from Wake Forest University and his B.A. from Virginia Military Institute. He was a co-author of Community as Laboratory: Maryland's Eastern Shore and the History of Freedom and Democracy in America, from which the History Department received a "Teaching American History" grant, funded by the U.S. Department of Education.
Long will continue teaching in the History Department in addition to his new responsibilities at PACE.
For more information call 410-543-6030 or visit the SU Web site at www.salisbury.edu.