Monday, September 26, 2011
Leasure Inaugurates Fall Writers-on-the-Shore Series Thursday, September 29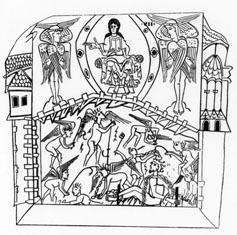 SALISBURY, MD---Dr. T. Ross Leasure inaugurates Salisbury University's fall Writers-on-the-Shore literary series 8 p.m. Thursday, September 29, in the Montgomery Room of the Commons.

The SU associate professor of Medieval and early modern English literature presents "Does the Devil Speak [Old] English?" focusing on his original translations from the Anglo-Saxon Poetic Record in which the Devil is a character.

Leasure has published several articles on Old English poetry and aspects of Milton's Paradise Lost. He has received grants and honors including the SU Foundation Grant, Martin Sampson Teaching Award and Falkenau Teaching Award. He earned his Ph.D. in English from Cornell University.

Sponsored by the SU English Department and Writers-on-the-Shore, admission to his presentation is free and the public is invited. For more information call 410-543-6030 or visit the SU Web site at www.salisbury.edu.