Khazehs Assist Chinese University With Finance Class, Alumni Relations
Friday August 20, 2010
SALISBURY, MD---Dr. Kashi Khazeh, Professor of Finance, of Salisbury University's Perdue School of Business didn't leave the classroom for his summer vacation this year—but he did leave the continent.
Dr. Khazeh and his wife Melinda, assistant director of alumni affairs and annual giving at SU, received an invitation to visit the Dongbei University of Finance and Economics (DUFE) in Dalian, China. While there, Dr. Khazeh taught a two-week course in the international finance area, and Melinda consulted with Dongbei officials interested in starting an alumni program at that university.
For the Khazehs, experiences ranged from the familiar to customs very different than those in the United States.
"I used the same type of blackboards, same pull-down screen, same computer system and same projector—basically the same type of classroom," said Dr. Khazeh.
On campus, even the language mostly remained the same. Dongbei students take classes in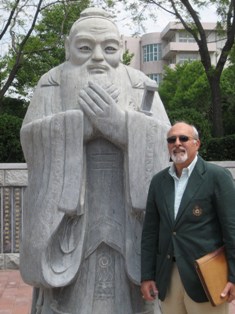 Chinese and English, meaning Dr. Khazeh's lectures did not need to be translated. That luxury, however, did not extend into Melinda's service as an alumni affairs consultant.
"We had a three-hour meeting, and there was a translator," she said. "I would say a few things, and she would write them down and translate them into Chinese. Then she would write their answers down and translate them into English for me."
Until recently, the concept of an alumni organization was foreign to many Chinese higher education institutions, including Dongbei.
"They really don't have an alumni program," Melinda said. "They're starting from zero. The concept of what we do is culturally new to them."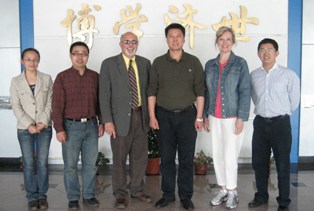 She advised Dongbei to start small, first by reaching out to alumni to compile a database and then asking alumni what the institution can do for them. Once that foundation is present, the university could begin thinking about increased services, she said.
"I covered the gamut of things we do, from the President's Club to Sea Gull Century to our networking events, publications and what our board does," she said. "They thought it was mind-boggling."
One surprise for the Khazehs was the number of U.S. Internet sites blocked on campus. While Salisbury University's Web site was available, its alumni site, which is operated by an outside provider, was not.
Sites for business publications such as the Wall Street Journal also were blocked from student computers.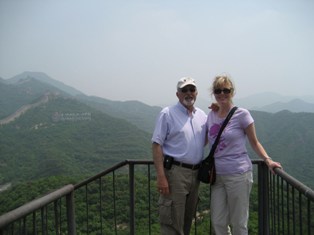 Dr. Khazeh made due with printouts of the articles he needed from that and other sites to make sure the students did not miss out on important up to date lecture/topic information.
Off campus, the Khazehs spent time visiting the Great Wall of China, Tienneman Square and other sites. Restaurants menus were written in Chinese, so beyond a handful of American style restaurants and/or fast food such as McDonald's, KFC and Pizza Hut, "food was a challenge," Dr. Khazeh said. When and where available, the couple used picture menus to place their orders.
The experience was enjoyable and something the Khazehs said they will never forget. It also helped strengthen SU's ties with Dongbei.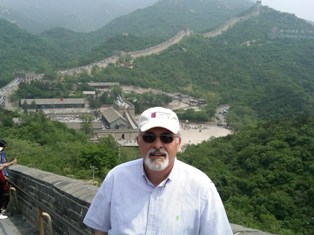 In 2008, Salisbury became the first American university to partner with DUFE to offer a dual-degree program in international business. During their visit, the Khazehs dined with a Chinese student, Ning Lu, who recently had studied with Dr. Khazeh at SU's M.B.A. program.
Just another benefit of alumni networking.
For more information call 410-543-6030 or visit the SU Web site at www.salisbury.edu.