Friday, September 14, 2012
Hutchinson Continues Delmarva History Series Thursday, September 20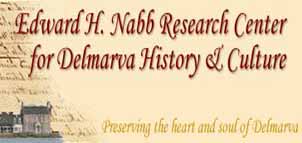 SALISBURY, MD---Salisbury University's Delmarva History Series continues its "Men Who Made a Difference on the Eastern Shore" series with a presentation by author Kay Hutchinson on Thursday, September 20.

She speaks on "An Unbeatable Dutchman" at 7 p.m. in the gallery of SU's Edward H. Nabb Research Center for Delmarva History and Culture, located in the East Campus Complex, 190 Wayne St.

Hutchinson's book, An Unbeatable Dutchman, tells the story of 17th-century Delmarva immigrant Pieter Alricks, who had a 30-year career in government serving both the Dutch and the English. In her presentation, she discusses Alricks and his uncle, Jacob, who was commissary general of the Dutch colony on the South River (now known as the Delaware River).

Sponsored by the President's Office, Charles R. and Martha N. Fulton School of Liberal Arts and Nabb Research Center, admission to her talk is free and the public is invited. For more information call 410-543-6312 or visit the center's Web site at http://nabbhistory.salisbury.edu.