Fall Fulton Faculty Colloquia Series Scheduled September 18-December 4
Thursday September 13, 2012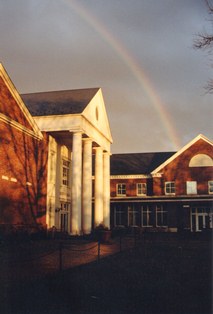 SALISBURY, MD---Faculty in Salisbury University's Charles R. and Martha N. Fulton School of Liberal Arts share their research and expertise during this fall's Fulton Faculty Colloquia series.
Presentations are 3:30 p.m. select Tuesdays from September-December in Teacher Education and Technology Center Room 152. Topics and speakers include:
• September 18 – "Inviting Laughter: Comedy, Ethics and Religion in the Philosophy of Søren Kierkegaard" with Dr. Timothy Stock, assistant professor of philosophy
• October 16 – "Lost Gods: Faith, Secularism and the Perils of Being Salman Rushdie" with Dr. Manav Ratti, assistant professor of English
• December 4 – "Forget Athens and Rome: Medieval Leprosaria and the Origins of Modern Democracy" with Dr. Tim Miller, professor of history (rescheduled from October 30 due to Hurricane Sandy)
The talk "Are Our Moral Judgments Influenced By Our Attachment Relationships with Significant Others?" with Dr. Lance Garmon, assistant professor of psychology, originally scheduled on December 4, will be rescheduled next semester.
Sponsored by the Fulton School, admission is free and the public is invited. Light refreshments will be served. For more information call 410-543-6450 or visit the SU Web site at www.salisbury.edu.